Cash for Junk Cars in Thornton, CO: $100-$5,000+
Get your best offer to sell your junk car for cash in Thornton, CO to top-rated junk car buyers nearby.
Get a fast offer with our best price now:
We Buy Junk Cars for Cash in Thornton
We buy junk cars in Thornton and promise the process is quick and painless. Our agents are always here to help you through any bump in the road. We'll even work with you and the Colorado DMV to secure necessary paperwork for proof of ownership if needed. We are the most reputable junk car buyers in Thornton for a reason.
Give us a call with details on your car such as the make, model, and current condition. Allow our appraisers to do a bit of research to determine how much your car is worth and receive a quote. Accept the quote if you like it and schedule an appointment for junk car removal at a time most convenient for you. On the day of the removal, be there to sign over ownership and receive your payment.
That wasn't too bad, right? Just think that with our network of resources, you could complete this process today and have money in your hand by tomorrow. With a process this easy and top-dollar quotes for your junk car in Thornton, CO, you should be running to your phone to give us a call.
Junk Car Medics Thornton
Thornton, CO 80233
(855) 587-0227
Calling Hours:
Call For Quote 24/7
Business Hours:
Mon-Fri: 8 am – 7 pm
Sat: 8 am – 2 pm
Sun: Closed
Top rated junk car buyers.
How to Sell Junk Cars in
Thornton, CO
Sell junk cars in Thornton, CO with our quick, easy, painless process. Get up to $300, $500, even $1,500 cash for junk cars, old cars, damaged cars, and used cars.
Here's how it works:
Step 1: Get an Instant Offer Online or by Phone
We'll ask you a few basic questions about your car's condition, mileage, and whether you have the title.  It's a quick process that'll take less than 2 minutes to complete, and you'll get a fair market offer to junk your car.
Step 2: Accept Your Offer and Make Arrangements
After you accept your offer a representative will contact you to make arrangements for the removal of your junk car.  Towing and removal are free of charge.
Step 3: Get Paid More For Using Junk Car Medics in
Thornton
Upon pick up, sign over the title, hand over the keys, and you'll get paid on the spot with a check for your car.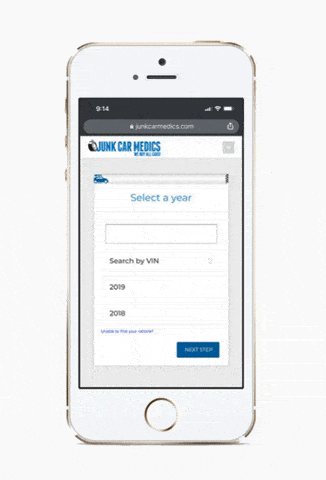 Why Junk Your Car to Junk Car Medics?
Jon S. - Junk Car Medics Customer
I was trying to get rid of my 2008 GMC 1500 that needed a new transmission. Out of 8 different company's not only was there online quote fast and simple but they offered the best and highest price. When accepting the offer they made it easy with no complications. I scheduled my appointment and the driver came by the next day to remove it and pay me. If you are trying to get rid of your junk car they are the ones I recommend!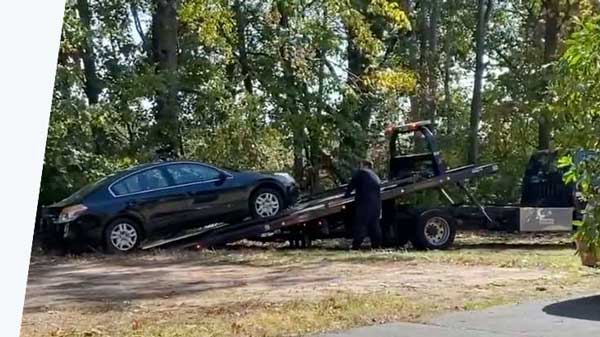 Recent Junk Car Offers in
Thornton, CO
2009 Pontiac G6

80229
$610
05-07-2023
2009 Hyundai Sonata

80231
$800
05-03-2023
2003 Jeep Grand Cherokee

80232
$485
05-02-2023
1999 Mitsubishi Eclipse

80229
$430
05-01-2023
Thornton, CO [datetoday]
Junk Car Prices and Resources for
Thornton, CO
Top 7 Used Cars in
Thornton, CO
Coming soon
Top 7 Junk Cars in
Thornton, CO
Coming soon
Are you trying to sell your junk car in Thornton, CO with no success? You did everything you were supposed to, yet still, you can't find a buyer. You've created an attractive ad online, you've taken pictures, you were even honest and listed the things wrong with your junk car, but no one is interested. If they are interested, they're only willing to offer you a few bucks and want to have you pay to have the car transported to them.
That's not fair. You've taken care of this car for years and even kept up with all the necessary maintenance and repairs. Why should you get the bad end of the deal? Why should you have to settle when you've already been through so much with this car? Junk Car Medics believes that you should be paid fairly for your junk car in Thornton, CO.
Despite its current condition, there's still value in your junk car and we will pay you for it. It doesn't matter how old the car is, how much work needs to be done on it, or even if the vehicle functions at all. No matter where you live in Thornton we'll come get your junk car and leave you with your payment.
We Buy Junk Cars All Over Thornton
We're no strangers to the area either. Thornton is a flourishing city in Colorado located only 8 miles from Denver's center city. The area is highly popular mainly for its low cost of living averages and lucrative employment opportunities. With a low cost of living average, enjoying everyday life in Thornton is not only possible but affordable. Why would you want to sacrifice that for the stress and debt of owning a junk car?
When the cost of owning your car starts to mess with your household budget it's time to make a change. Unfortunately, your car repair costs aren't going to decrease. You'll find your trips to the mechanic to be more frequent and a lot costlier. We can save you from spending your last hard-earned money on a car that will only cost you more later on.
Where do you live in Thornton? Do you live in Eastlake, Grange Creek, or Rolling Hills? Wherever you live, as nationwide junk car buyers, we can pretty much promise that we do junk car removals in your area.
I have a junk truck that's been in my garage for years, will you still buy it?
Yes. We buy junk cars, trucks, vans, station wagons, and SUVs.
I don't have the title; how can I prove ownership?
You can try contacting your DMV office for a duplicate title or registration. If, however, you still owe money on the car you'll need to pay that balance in full to receive your title.
How soon can you remove my junk car in Thornton, CO?
We can schedule a junk car removal in Thornton within 24 hours of your call.
---
We buy cars in the following zip codes in Thornton: 80023, 80229, 80233, 80234, 80241, 80260, 80602, 80614, 80640.
We service all surrounding cities including: Northglenn, Federal Heights, Welby, Sherrelwood, Westminster, Commerce City, Broomfield, Arvada, Denver, Wheat Ridge, Lafayette, Louisville, Brighton, Superior, Aurora.