We Buy Junk Cars for Cash in Detroit, MI
Sell Your Car in Detroit, MI
For The Best Price
Fast, simple, pain-free way to get cash for cars
Get a fast offer with our best price now:
The Best Cash for Cars Buyer Detroit Offers
How Junk Car Medics Works
Junk Car Medics makes getting the best price in cash for cars in Detroit, MI fast, simple, and painless without hassle.
Get up to $500 cash for junk cars and up to $5,000 cash for used cars.
How We Buy Cars & Junk Cars in Detroit, MI
1. Tell Us About Your Car

Answer basic questions about your vehicle online or by phone.  Simple.

2. Get Your Price Instantly

Get an instant offer with the best price for your vehicle. Fast.

3. Get Paid

Schedule removal and get paid on the spot for your car! Painless.
Jon S. - Junk Car Medics Customer
I was trying to get rid of my 2008 GMC 1500 that needed a new transmission. Out of 8 different company's not only was there online quote fast and simple but they offered the best and highest price. When accepting the offer they made it easy with no complications. I scheduled my appointment and the driver came by the next day to remove it and pay me. If you are trying to get rid of your junk car they are the ones I recommend!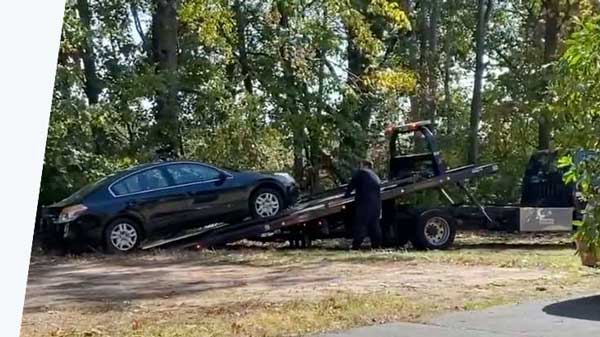 How much money you will get to junk a car can vary based on the vehicle and goes up and down but you can expect about $200 - $500 cash for your junk car.
Factors that help determine the price of your vehicle include the vehicle condition, completeness, damage, and weight.
Our car buying service purchases used cars, totaled cars, damaged cars, junk cars, clunkers, cars with mechanical problems, old cars, and end of life vehicles.  We buy all cars.
To get an offer you will need to answer a few questions about the condition of your vehicle as well as a current odometer reading.  Having the VIN will speed things up.
To sell your car you will need the title and keys.  If either of both of those are missing please call us for assistance.
It depends on your vehicle and the demand for its parts. Current junk car prices range between $150 - $550 on average in Detroit.  Get an instant, no-hassle offer to see what your car is worth.
Used Car & Scrap Car Prices and Resources in Detroit
Top 7 Used Cars in Detroit, MI
Ford F-250 SD - $1,015.00
Dodge Journey - $766.43
Chevrolet Cruze - $915.00
Lincoln MKZ - $605.00
Cadillac CTS - $525.00
Lincoln MKX - $675.00
Ford F-150 - $455.00
Top 7 Junk Cars in Detroit, MI
Ford Five Hundred - $190.00
Ford Escort - $135.00
BMW 325 - $190.00
Chrysler 300 - $165.00
Ford Taurus - $155.00
Dodge Neon - $135.00
Pontiac Grand Prix - $172.50
Sell Your Junk Car to Detroit's #1 Cash for Cars Service
Located on the western end of Lake Erie, the "Motor City" is famous for being the birthplace of Motown Records, Diego Rivera's Detroit Industry Murals, and, of course, the automotive industry. 
Those who aren't from Detroit may have visions of crime and debt when they think of the city, so they're often taken back by the lively Detroit that locals know and love; world-class museums, artisanal beer bars, and a rich street music scene. 
Speaking of the arts, visiting The Belt is a Detroit must. Hop in your Chevy Silverado and park it in downtown Detroit near this colorful alley. You'll get to enjoy street art ranging from local to international artists. 
If public markets are up your alley, make sure to hit up the Eastern Market on Russell Street, which runs on Tuesdays, Saturdays, and Sundays. Go hungry-you can stuff yourself with international dishes ranging from Polish dumplings to Mexican conchas.
You wouldn't be doing Detroit justice without parking your Ford Escape at the Henry Ford Museum of American Innovation. The colossal museum showcases everything from presidential vehicles to trains. You'll learn about the automobile industry's history, which began in the United States in the early 1900s.
Nature lovers wanting an escape from the city within the city will fall in love with Belle Isle's charm. Simply hop in your Subaru Outback and drive over the bridge at Jefferson Ave and East Grand Boulevard. 
Do you want to get some exercise while touring Detroit? Take a jog along the Dequindre Cut Greenway. The two-mile pedestrian path has lots of street art and sunbathers in the summer. It's a great way to move between the East Riverfront and the Eastern Market.
If you're looking to take your Toyota Camry for a spin outside the city, hop on I-96 and enjoy the artistic outdoor vibe the town has during the summer.
Are you traveling during the winter? Put your Honda CR-V in 4-wheel drive and traverse Detroit's snowy roads to visit Lansing. Located less than 1.5 hours from Detroit, Lansing is Michigan's state capital. History buffs could spend hours there roaming the artifacts and exhibits at the Michigan History Center. 
If you're out hitting Detroit's pavement and your clunker car breaks down, give Junk Car Medics a call. We're the largest junk car buyer in the United States and take the hassle out of towing and junk car removals. 
We know you'd rather spend your precious time hanging out at the Candy Bar or checking out the ship-shaped Salty Dog. That's why we provide instant offers if you run into car trouble and work hard to give you the best price in the county. As members of the Automotive Recyclers Association and the local state automotive recycling association, we're experts in quoting and handling used cars.
Let us help you get your time in Detroit back on track. Contact Junk Car Medics today.
Junk Car Medics in Detroit, MI
Junk Car Medics
Detroit, MI 48210
1-855-437-9728
Online Offers: All Day Every Day
Office Hours: Mon - Fri 9am - 6pm.
hello @ junkcarmedics.com
We buy cars in Sterling Heights and all the following zip codes in Detroit: 48201, 48202, 48204, 48205, 48206, 48207, 48208, 48209, 48210, 48211, 48212, 48213, 48214, 48215, 48216, 48217, 48219, 48221, 48222, 48223, 48224.