We Pay More Cash For Cars in Fort Lauderdale, FL
Junk your car to Fort Lauderdale's #1 cash for cars service that gets you up to $500 more.
Get a fast offer with our best price now:
Earn Top Dollar For Junk Cars in
Fort Lauderdale
JunkCarMedics.com, a junk car buyer servicing Fort Lauderdale can make getting a new car more affordable. By selling us your junk car you could have enough money to use as a down payment for something newer. We buy junk cars in Fort Lauderdale and make great offers, some of the best in the business in fact, and all you have to do is give us a call.
We know all too well the troubles of being a junk car owner. We also know how difficult it can be to find a reliable junk car buyer that will offer you money for your junk in Fort Lauderdale. Luckily, we offer such services. We are a top-rated company by the Better Business Bureau and we can effectively get the job done quickly. Say good-bye to the long hours on hold with roadside assistance, or sitting on the side of the highway looking out for the tow truck.
The Junk Car Medics can save you a ton of time by buying your junk car in as little as 24 hours. In just a day, you could get rid of your junk car and have enough money in your hands to make a down payment on a new car – or whatever you want to purchase.
Junk Car Medics Fort Lauderdale
Fort Lauderdale, FL 33305
(855) 587-0227
Calling Hours:
Call For Quote 24/7
Business Hours:
Mon-Fri: 8 am – 7 pm
Sat: 8 am – 2 pm
Sun: Closed
Top rated junk car buyers.
How to Sell Junk Cars in
Fort Lauderdale, FL
Sell junk cars in Fort Lauderdale, FL with our quick, easy, painless process. Get up to $300, $500, even $1,500 cash for junk cars, old cars, damaged cars, and used cars.
Here's how it works:
Step 1: Get an Instant Offer Online or by Phone
We'll ask you a few basic questions about your car's condition, mileage, and whether you have the title.  It's a quick process that'll take less than 2 minutes to complete, and you'll get a fair market offer to junk your car.
Step 2: Accept Your Offer and Make Arrangements
After you accept your offer a representative will contact you to make arrangements for the removal of your junk car.  Towing and removal are free of charge.
Step 3: Get Paid More For Using Junk Car Medics in
Fort Lauderdale
Upon pick up, sign over the title, hand over the keys, and you'll get paid on the spot with a check for your car.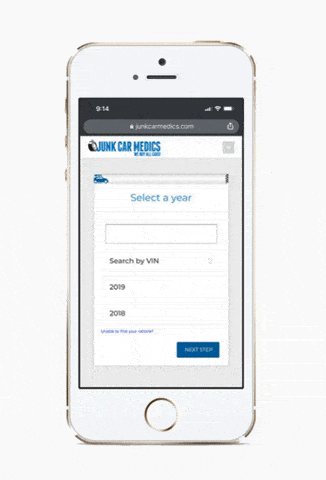 Why Junk Your Car to Junk Car Medics?
Jon S. - Junk Car Medics Customer
I was trying to get rid of my 2008 GMC 1500 that needed a new transmission. Out of 8 different company's not only was there online quote fast and simple but they offered the best and highest price. When accepting the offer they made it easy with no complications. I scheduled my appointment and the driver came by the next day to remove it and pay me. If you are trying to get rid of your junk car they are the ones I recommend!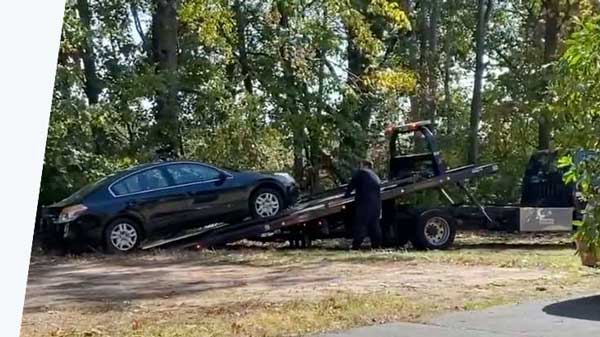 Recent Junk Car Offers in
Fort Lauderdale, FL
2011 Mazda MAZDA6

33309
$805
05-19-2022
2006 Nissan Murano

33311
$850
05-16-2022
2006 Nissan Murano

33311
$850
05-16-2022
2007 Nissan Altima

33312
$795
05-02-2022
2004 Cadillac Escalade

33311
$790
04-29-2022
2001 Honda Civic

33312
$790
04-29-2022
2006 Nissan Maxima

33311
$765
04-20-2022
2002 Toyota Camry

33309
$715
03-07-2022
1998 Toyota Camry

33311
$715
03-04-2022
1998 Honda Prelude

33311
$715
02-08-2022
2002 Mercedes-Benz E-Class

33311
$900
01-24-2022
2003 Honda Odyssey

33311
$690
01-06-2022
2006 BMW 5-Series Sport Wagon

33308
$815
12-30-2021
2004 Honda Accord

33309
$605
12-26-2021
1991 Ford E350

33311
$510
12-21-2021
Fort Lauderdale, FL May 28, 2022
Junk Car Prices and Resources for
Fort Lauderdale, FL
Top 7 Used Cars in
Fort Lauderdale, FL
Coming soon
Top 7 Junk Cars in
Fort Lauderdale, FL
Coming soon
Do you have roadside assistance on speed dial? Has it gotten to the point that you have an emergency preparedness kit in the car just in case you end up on the side of the road during rush hour? Maybe you're crossing your fingers daily and managing to make it to work or school by pure luck? As a car owner, none of these should be a concern to you. You should be able to hop into your vehicle, go anywhere you'd like, and most importantly, get there safely.
If your experience with your car sounds like the above, it may be safe to say that you're dealing with a junk car. Although your car was likely reliable when you first purchased it, over the years it has deteriorated to nothing short of a bucket of bolts. Sure, purchasing another car is going to dip into the household budget, but when you consider the cost of your safety and peace of mind, it only makes sense.
When your car is no longer safe, inconveniences your daily schedule, or starts ruining the household budget, it's a safer bet to sell your junk car in Fort Lauderdale. The money you gain from selling your car can be used to put some normalcy back into your life. Buy a new car, pay down debt to improve your budget, and more importantly, stop wasting hours of your time sitting on the side of the road. Time is precious, and therefore, you shouldn't have to waste any of it. If your junk car is starting to consume a great deal of your time and finances, it's no longer an asset and instead should be sold for the best possible offer.
I don't have a title but I do have a registration. Will you buy my junk car in Fort Lauderdale, FL?
Yes. We buy cars without titles in Fort Lauderdale. However, since the title is the most ironclad proof that you're the owner, checking with your local DMV office for a duplicate is ideal.
How long will it take to sell my junk car in Fort Lauderdale, FL?
It shouldn't take too long. The phone call is about ten minutes and junk car removal services in For Lauderdale are typically scheduled within the next 24 hours.
What do I do with the license plates?
You will need to turn those over to your local DMV office.
---
We buy cars in the following zip codes in Fort Lauderdale: 33301, 33302, 33303, 33304, 33305, 33306, 33307, 33308, 33309, 33311, 33312, 33315, 33316, 33334, 33338, 33339, 33348, 33394.
We service all surrounding cities including Sunrise, Wilton Manors, Oakland Park, Lauderhill, North Andrews Gardens, Dania Beach, Lauderdale Lakes, Plantation, Davie, Hollywood, Pompano Beach, North Lauderdale, Tamarac, Cooper City, Coconut Creek.