We Pay More Cash for Cars in Indianapolis, IN
Junk your car to Indianapolis's #1 cash for cars service that gets you up to $500 more.
Get a fast offer with our best price now:
We Buy Junk Cars for Cash in
Indianapolis
What's the bottom line? We are the cure for the junk car flu. If you're sick of looking at that rusty old car while you dream of a new one, we've got the medicine you need. Just call us and turn that old car into money for a down payment on a new car. Whether you're from Five Points or Lockerbie Square, Saddle Brook South to Broad Ripple Park, we buy junk cars in Indianapolis.
If you're like most people, you have no idea how to deal with auto salvaging yards in Indianapolis. If you have a car that's not running, or that needs so many repairs it's not worth spending another penny on, we can help. Our junk car buyers in Indianapolis give more money for cars than any of the other auto junk yards in Indianapolis. There's no haggling or underhanded tactics you've come to expect at salvage yards.
We give you a firm, fair quote, and better still, we'll tow your clunker away for free – but not until we've counted the money in your hand. That's right, you get paid on the spot. We'll even take care of the paperwork.
Junk Car Medics Indianapolis
Indianapolis, IN 46221
(463) 208-4510

Calling Hours:
Call For Quote 24/7
Business Hours:
Mon-Fri: 8 am – 7 pm
Sat: 8 am – 2 pm
Sun: Closed
Top rated junk car buyers.
How to Sell Junk Cars in
Indianapolis, IN
Sell junk cars in Indianapolis, IN with our quick, easy, painless process. Get up to $300, $500, even $1,500 cash for junk cars, old cars, damaged cars, and used cars.
Here's how it works:
Step 1: Get an Instant Offer Online or by Phone
We'll ask you a few basic questions about your car's condition, mileage, and whether you have the title.  It's a quick process that'll take less than 2 minutes to complete, and you'll get a fair market offer to junk your car.
Step 2: Accept Your Offer and Make Arrangements
After you accept your offer a representative will contact you to make arrangements for the removal of your junk car.  Towing and removal are free of charge.
Step 3: Get Paid More For Using Junk Car Medics in
Indianapolis
Upon pick up, sign over the title, hand over the keys, and you'll get paid on the spot with a check for your car.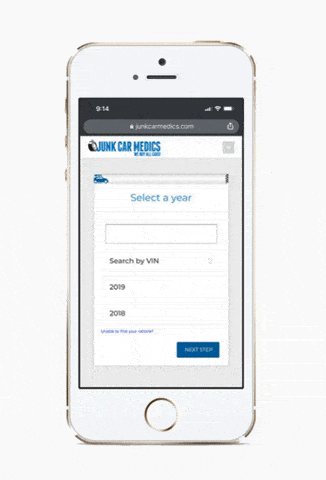 Why Junk My Car with Junk Car Medics in Indianapolis?
Jon S. - Junk Car Medics Customer
I was trying to get rid of my 2008 GMC 1500 that needed a new transmission. Out of 8 different company's not only was there online quote fast and simple but they offered the best and highest price. When accepting the offer they made it easy with no complications. I scheduled my appointment and the driver came by the next day to remove it and pay me. If you are trying to get rid of your junk car they are the ones I recommend!
Indianapolis Junk Car Prices
Over the last 12 months junk car prices in Indianapolis, IN increased 26% on average for vehicle year models 1998-2008, the most commonly junked years! Let's take a look at some of the numbers:
Most Common Junk Cars in Indianapolis
2007 Hyundai Santa Fe - $898.33
2006 Pontiac G6 - $378.75
2008 Dodge Grand Caravan - $583.75
2002 Buick Century - $313.75
2004 Jeep Grand Cherokee - $392.50
2008 Ford Escape - $375.00
2006 Ford Escape - $311.67
2005 Nissan Altima - $315.00
1999 Honda Accord - $341.67
1998 Buick Century - $323.33
Junk Car Prices in Indianapolis by Year
1998 - $320.00
1999 - $299.50
2000 - $505.37
2002 - $391.17
2003 - $415.30
2004 - $418.77
2005 - $422.80
2006 - $402.93
2007 - $509.86
2008 - $479.55
10 Cars Worth Over $500 in Hoosier City
2000 Nissan Frontier - $1,395.00
2000 Toyota Tundra - $1,560.00
2003 Chevrolet Tahoe - $1,010.00
2004 GMC Yukon Denali - $1,000.00
2004 Toyota Highlander - $1,185.00
2004 Toyota Sienna - $1,000.00
2005 Dodge Dakota - $1,550.00
2005 Infiniti G35 - $1,300.00
2011 Dodge Charger - $1,195.00
2011 Ford Escape - $1,010.00
The #1 Junk Car Removal Service in Indianapolis
Is your car in for a pit stop more often than it's out on the pavement? We are the best car buyer in Indianapolis, and we want yours. There's no reason to keep dumping money into a car that barely runs, or worse still, one that's sitting dead in your driveway. Junk Car Medics pays on the spot with none of the problems you normally associate with junk yards. Call us and see how friendly the junk man can be!  And if you would rather get the tax write-off and donate your vehicle in Indy we can do that too. It's fast and easy!
Don't wait one second longer to find out just how much your old clunker is worth. Contact us today to receive a full, fair, and firm number on the value of your old wreck. Don't waste your time calling all the auto junk yards in Indianapolis just to get the runaround. Call us first, and you could have top dollar in your hand in as little as one day. Junk Car Medics makes it easy, contact us today!
Are You the Only Place In Indianapolis to Sell My Junk Car?
No, but we're the best. We only do one thing, and we do it well. No one can offer you better service and a higher payout when you sell your junk car in Indianapolis, Indiana. Junk yards know that you don't know what your car is worth as salvage, so they try to low-ball you to get it for free. Some even try to charge you to tow it away. Don't fall for it. Call us first!
Other Scrap Yards Said My Car Was Worthless. Is That True?
No! Every car is worth something at a scrap yard. We base our quote to you on the value of all the parts and metals that are on your car, whether it's running or rusting in the driveway. Don't get scammed by other junk car offers that try to get your car for free. Contact the Junk Yard Medics instead!
Do You Offer Free Junk Car Removal in Indianapolis?
You better believe we do. And here's the best part: Not only do we tow your junk car away for free, we'll handle all the paperwork that goes into the transaction. Just find the title that proves that the car belongs to you, and we'll take care of the rest. If you're not sure how to find the title, call us and we'll help you with that, too.
Do You Offer Any Guarantee?
Indeed we do. We're trying to improve the image of auto junk yards in Indianapolis. We're proud of our honest approach to buying junk vehicles, and we aim to keep our reputation spotless. We offer a 100% satisfaction guarantee. We want you to be happy from the first phone call until you're waving goodbye to the tow truck with the money in your hand.
Call Junk Car Medics Cash for Junk Cars Service in Indianapolis, IN Now!
---
We buy cars in the following zip codes in Indianapolis: 46201, 46202, 46203, 46204, 46205, 46206, 46207, 46208, 46209, 46211, 46214, 46216, 46217, 46218, 46219, 46220, 46221, 46222, 46223, 46224.
Recent Purchases By Our Junk Car Buyers in Indianapolis, IN
2006 Chevrolet Equinox

46201
$500
05-12-2022
2009 KIA Borrego

46202
$720
05-10-2022
2005 Chevrolet Equinox

46208
$525
04-26-2022
2007 Lincoln Town Car

46202
$560
04-19-2022
2009 Nissan Cube

46208
$925
03-14-2022
2002 Ford Explorer

46201
$500
03-08-2022
2010 Gmc Terrain

46205
$955
03-07-2022
2007 Jeep Compass

46203
$715
02-23-2022
2003 Acura MDX

46201
$540
02-13-2022
2010 Dodge Journey

46201
$800
02-07-2022
2009 Hyundai Accent

46203
$635
12-02-2021
2006 Scion xB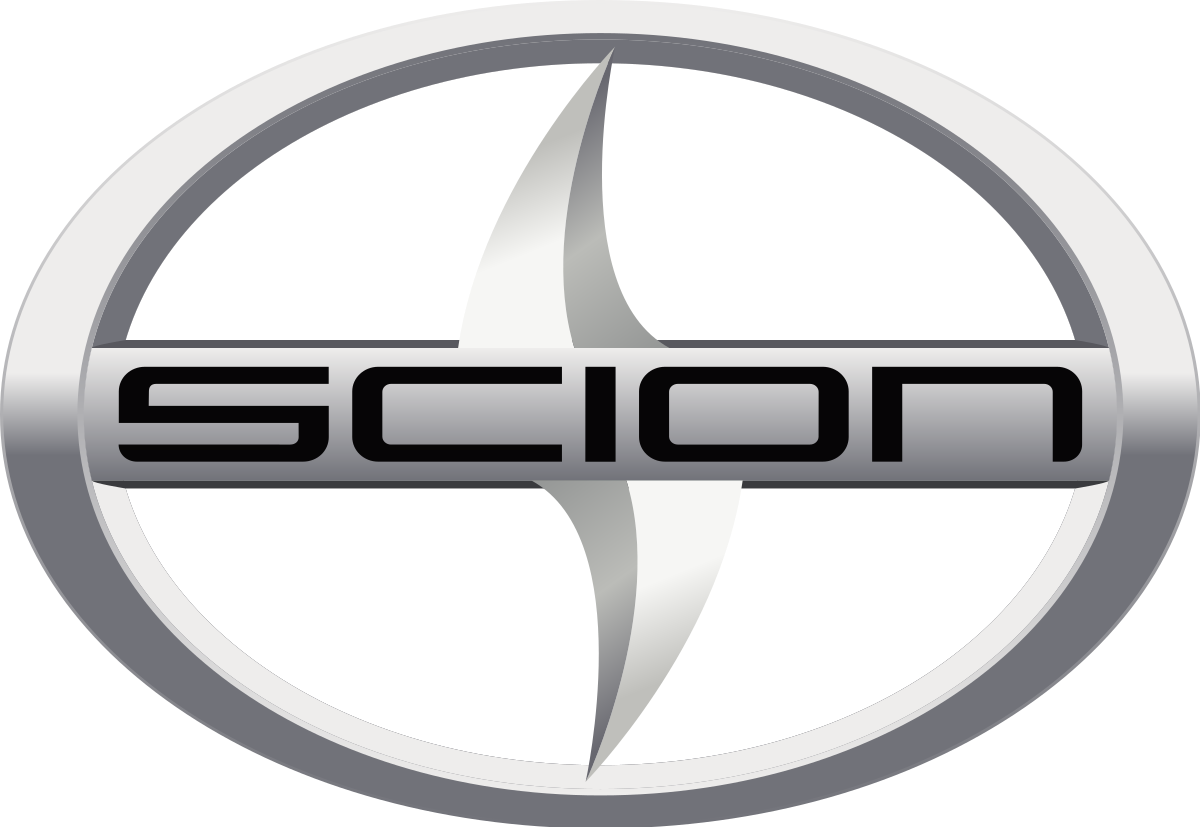 46208
$630
11-18-2021
2002 Dodge Ram 1500

46208
$830
10-04-2021
2010 GMC Terrain

46203
$845
08-29-2021
2000 Mercury Grand Marquis

46208
$550
07-29-2021