Sell Your Junk Car For Cash
in Kansas City, MO
Top Rated Cash for Cars Buyer in Kansas City, MO

Trusted by 100's of Sellers Each Month

We Buy All Cars Across Kansas City & Jackson County - Used, Totaled, Junk

Free Towing Anywhere in Kansas City

Fast, No Obligation Offers to Sell Your Car
How it Works
Junk Car Medics Kansas City cash for cars service makes scrapping your car easy!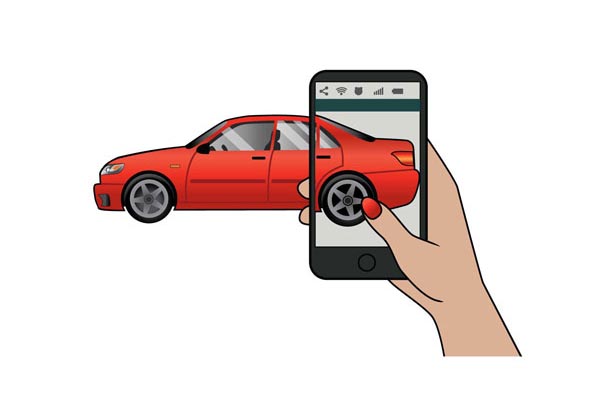 1
Tell us about your car
2
Get a free quote in minutes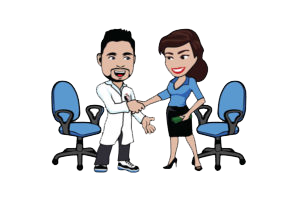 3
Accept Quote & Setup Free Tow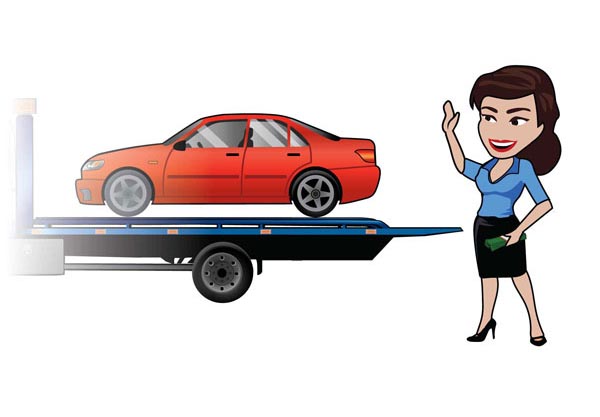 4
Transfer papers and get paid
Discover The Junk Car Medics Difference
Instant Offer Online or Over The Phone
Call 1-855-437-9728 to speak to a local rep or use our simple online interface to get your offer for your car that you can accept. Either way, selling a car in Kansas City couldn't be easier!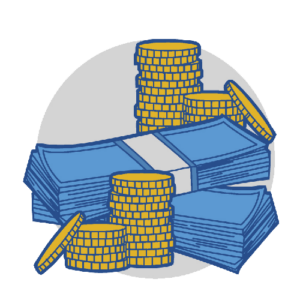 Top Dollar Paid
At Junk Car Medics® we buy your vehicles and provide the very best rate out there. With free towing in and around the greater Kansas City area, we will help you get a better price for your vehicle while removing hassle from the experience.
Better Than The Competition
100's of people trust Junk Car Medics® each month in Kansas City to be their car buyer for makes and models of all varieties and conditions because we make selling a car absolutely pain free.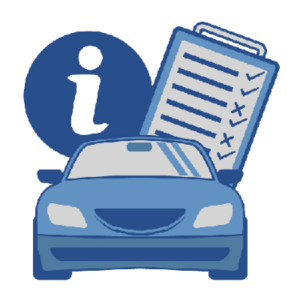 Expert Assistance is a Phone Call Away
From the moment you receive your quote up until your car is removed and a check is in your hand the Medics have got your back & will simply get the job done. Most transactions occur same day or within 48 hours.
Top Rated Car Buying Service in Kansas City
We buy cars in the following zip codes in Kansas City: 64101, 64102, 64105, 64106, 64108, 64109, 64110, 64111, 64112, 64113, 64114, 64116, 64117, 64118, 64119, 64120, 64121, 64123, 64124, 64125.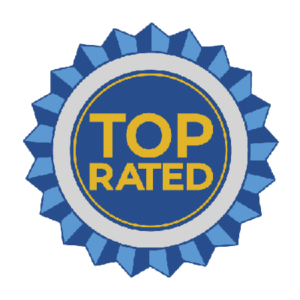 We Buy Junk Cars, Trucks, Vans, Suvs for Cash in Kansas City, MO
Selling your junk car in Kansas City, MO has never been a straightforward process, right? Considered by some in the greater metropolitan area to be akin to having a tooth yanked out, many hope that there is a better way. This is where we at Junk Car Medics® come in. We buy clunkers and give cash in Kansas City, providing you with a simple and straightforward process that is also the best deal in either Missouri or Kansas. Contact us now for more information regarding our superior service and 100% satisfaction guarantee!
Junk Car Medics® In Kansas City, MO
This is crazy. A free junk car removal in Kansas City that also reports paying top dollar for vehicles anywhere in the area? Not only do we provide you with this invaluable service, we also help remove a potential hazard from your property. Along with rusting and depreciating in value, your car may be subject to tickets and fines depending on your local ordinance. There has never been a process as easy as this for selling your vehicle for cash.
It get worse. A junk car is like a tumor that sits on your property, decreasing the value of everything around it as it just sits there. Instead of letting this happen, contact a specialist and allow us to help you restore your property back to good health by removing the automobile. Regardless of what side of the Kansas and Missouri Rivers you are on, let Junk Car Medics® turn your problem into cash. It's quick and easy!
You might be wondering if there is some kind of catch. Given what other auto salvage yards in Kansas city are like, we don't blame you. However, we here at Junk Car Medics® set ourselves apart by not only buying and transporting your clunker, but also helping you deal with the DMV and go about getting the title and registration. We will glady even help you donate your junk car to a charity in town.
Here's the Kicker
Everyday we help hundreds of Kansas City residents sell their junk cars for cash. We make the process simple, straightforward, and a minimum of hassle for you our client. Don't bother wasting your time calling other salvage yards and getting back estimated quotes that will change when you get there. Instead, go with the dynamic group that will be there for your regardless of your needs.
Whether you car finally died outside Arrowhead Stadium or you and the family car is stranded along your favorite spot on the Missouri River, we will be there with the services you require. Our junk car buyers are standing by to help you solve this problem and provide you with the fast cash you deserve as a result.
Frequently Asked Questions When Selling a Junk Car in Kansas City, MO
Where Can I Sell My Junk Cars In Kansas City, Missouri?
While there may be a lot of options out there, going with the best option means getting less hassle and saving more time. Junk Car Medics® is a refreshing change with upfront practices, the best prices around, and a professional staff. Having screened through the local auto salvage yards in Kansas City, we know what they are paying and how we can beat that.
What Do I Need To Sell My Junk Car In Kansas City?
The two primary things you will require is the car title as well as the registration information. Working on your behalf, we will help you through how you can acquire this information as well as what to do when at the Department of Motor Vehicles. We will then provide free towing services in and around Kansas City Missouri to help get your junk car off your property. The value of your vehicle will be determined by the overall weight of the vehicle and it will be scrapped once you are paid and fully satisfied.
Does Junk Car Medics® Provide A Guarantee?
Yes! Here at Junk Car Medics®, we provide a 100% satisfaction guarantee. This process can be shady with some auto salvage yards in Kansas City. That is why we buy your junk cars in Kansas City as a way to provide a valuable service to the community that we believe matches the respect and professionalism we feel our community deserves.
What Areas and Zip Codes Do You Cover Around Kansas City?
Given the close proximity to Kansas, we cover counties and regions in both states. This includes Leavenworth, Smithville, Liberty, Independence, Raytown, Lee's Summit, Overland Park, Shawnee, and Olathe. Area codes that are covered includes 64101, 64102, 66118, 64105, 64108, 66101, 66115, 64116, 64120, 64124, 64127, 64128, 64109, 64111, 66103, and 66106. If your zip code is not covered here, then please do not hesitate to contact us and we can work see what we can do for you.
Call us now: (855) 437-9728.
---
Rather shop around?
No problem, we've put together a list of all the other auto salvage yards in Kansas City, MO. You can also check out other junk car buyers in Missouri.
Get More Cash in Your Pocket When You Sell Your Car
Get more cash for your car without the hassle of selling it privately or dealing with local junkyards
(offers may vary greatly on the same makes and models based on year and condition)
| | | | |
| --- | --- | --- | --- |
| Vehicle | ZipCode | Offer Date | Offer Price |
| 2012 Volkswagen Beetle | 64112 | 12-04-2019 | $550 |
| 2005 Infiniti G35 | 64110 | 11-25-2019 | $720 |
| 2006 Chevrolet Cobalt | 64111 | 11-16-2019 | $80 |
| 2001 Chevrolet Tahoe | 64110 | 11-09-2019 | $95 |
| 1994 Toyota Corolla | 64114 | 10-29-2019 | $80 |
| 2009 Hyundai Santa Fe | 64108 | 10-23-2019 | $825 |
| 2015 Chevrolet Sonic | 64109 | 09-26-2019 | $990 |
| 2013 Hyundai Elantra | 64109 | 09-16-2019 | $835 |
| 2011 Dodge Journey | 64110 | 09-05-2019 | $575 |
| 2007 Pontiac Grand Prix | 64108 | 08-05-2019 | $65 |
| 2010 Chevrolet Equinox | 64110 | 07-30-2019 | $65 |
| 2005 Infiniti g35 x | 64110 | 07-21-2019 | $975 |
| 2007 Jeep Commander | 64108 | 07-16-2019 | $705 |
| 1998 Nissan Maxima | 64109 | 06-29-2019 | $60 |
| 1998 Nissan Maxima | 64109 | 06-29-2019 | $60 |
Junk Car Medics®
Kansas City, MO 64108
(855) 437-9728
Calling Hours:
Call For Quote 24/7
Business Hours:
Mon-Fri: 8 am – 7 pm
Sat: 8 am – 2 pm
Sun: Closed
Popular Cities in Missouri