Sell Your Junk Car For Cash
in Omaha, NE
Top Rated Cash for Cars Buyer in Omaha, NE

Trusted by 100's of Sellers Each Month

We Buy All Cars Across Omaha & Douglas County - Used, Totaled, Junk

Free Towing Anywhere in The Omaha Area

Fast, No Obligation Offers to Sell Your Car
How it Works
Junk Car Medics Omaha cash for cars service makes scrapping your car easy!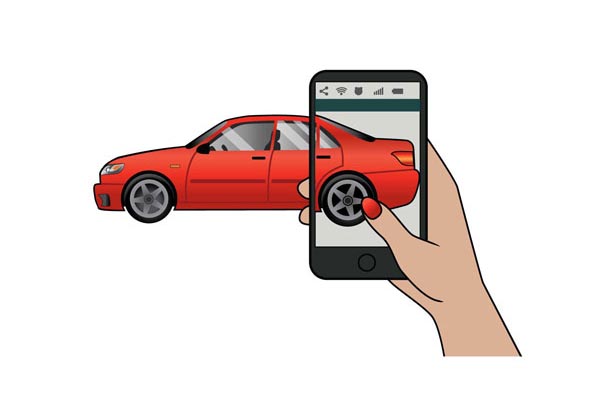 1
Tell us about your car
2
Get a free quote in minutes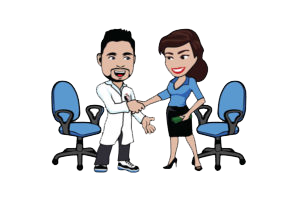 3
Accept Quote & Setup Free Tow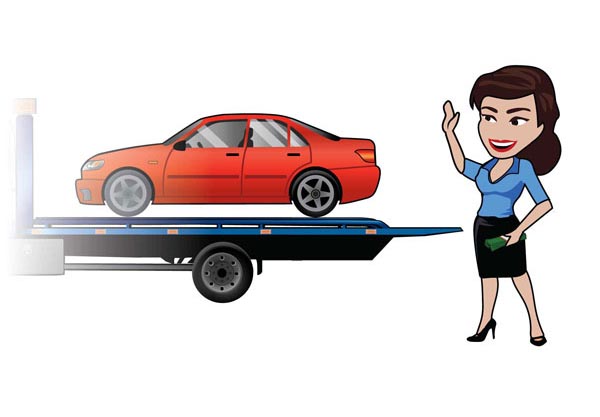 4
Transfer papers and get paid
Discover The Junk Car Medics Difference
Instant Offer Online or Over The Phone
Call 1-855-437-9728 to speak to a local rep or use our simple online interface to get your offer for your car that you can accept. Either way, selling a car in Omaha couldn't be easier!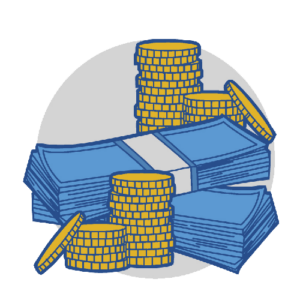 Top Dollar Paid
Whenever we buy a junk vehicle, we offer cash on the spot. This is part of the reason why we have become such a successful and reputable name in our industry. We know that people want results fast, and we do everything we can do provide that. Along with top dollar paid we also provide free towing if needed.
Better Than The Competition
100's of people trust Junk Car Medics® each month in Omaha to be their car buyer for makes and models of all varieties and conditions because we make selling a car absolutely pain free.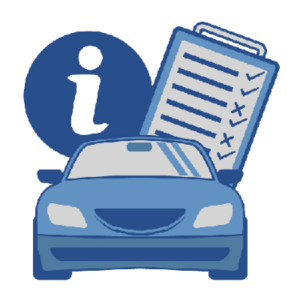 Expert Assistance is a Phone Call Away
From the moment you receive your quote up until your car is removed and a check is in your hand the Medics have got your back & will simply get the job done. Most transactions occur same day or within 48 hours.
Top Rated Car Buying Service in Omaha
We also buy junk cars in nearby cities such as: Council Bluffs, Bellevue, Papillion, and La Vista.
We buy cars in the following zip codes in Omaha: 68007, 68010, 68022, 68102, 68104, 68105, 68106, 68107, 68108, 68110, 68111, 68112, 68114, 68116, 68117, 68118, 68122, 68124, 68127, 68130, 68131, 68132, 68134, 68135, 68137, 68142, 68144, 68147, 68152, 68154, 68157, 68164, 68178.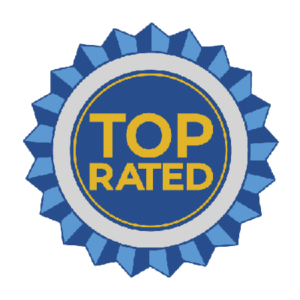 Is there a clunker taking up valuable space on your property? A wrecked or abandoned vehicle that you don't want to see anymore? How would you like to sell it to a highly reputable junk car buyer in Omaha, NE? Our company, Junk Car Medics®, purchases all kinds of junk vehicles and consistently pays top-dollar for even heavily damaged ones.
We are a fully equipped auto scrapyard with a network of component buyers and recyclers waiting for old cars to be delivered. This network of high-price buyers lets us guarantee the best possible prices when paying cash for junk cars in Omaha, NE. Our expert appraisers are ready to price out your car's components and make you a quote today, so call us at (855) 437-9728 to find out how much you can make.
Free Towing & Removal
One of the most valuable services that our company provides is free removal. Our tow team is ready to remove inoperable junk cars from your property smoothly and efficiently, offering cash up front for the vehicle in the process. We know the auto scrap business inside and out, so we can afford to offer top prices while towing cars for free.
Compare this to the tactics used by other companies offering cash for junk cars in Omaha, NE. Many will offer a high sum initially, and then drag the price down by tacking on hidden fees and extra charges right before towing the vehicle away. This inevitably brings the price down below what we would pay, which is why we never charge fees for our services.
How Can I Sell My Junk Car in Omaha, NE?
The process of selling your junk car is simple when you work with us. There are only three steps that you need to follow:
Call us at (855) 437-9728 to get a quote on your car
Pick a time for us to come and tow the car
Get cash in your pocket the moment we arrive
Nothing could be simpler! This may be the easiest money you ever make, especially considering that if you don't call us, those junk cars and auto wrecks simply sit on your property taking up space. You only need two things to get the transaction completed:
Your driver's license or state-issued ID
The vehicle's title
Once you sign the vehicle's title over to us, we pay you the full amount of the car's value in cash. Don't have the title handy? We know this can happen from time to time, which is why our compliance specialists are ready to walk you through the process of making a legal sale even without the title. Yes, we can buy a junk car even without the title, so just give us a call and leave the paperwork to us.
An Overview: What You Need to Know
We will buy any car, in any condition no matter how damaged
We offer complete removal services in Omaha, NE
You get paid on-the-spot, in cash, when you choose Junk Car Medics®
You can get the most recent scrap prices in Omaha, NE from us
You can sell us a car even if you don't have the title for it
Sell us Junk Cars, Used Trucks, Wrecks and More
 Not only do we purchase junk cars and wrecks, we also buy used cars and offer attractive cash sums for ones in decent running condition. As experts in auto recycling and resale, we can get the best possible price for each individual component in your car, which makes us uniquely positioned to offer you a great up-front cash payment for it.
This takes a great burden of your shoulders as a used car owner. You don't need to make a classifieds ad or deal with buyers. You simply call us and let us take care of everything for you. We can pay up to $10,000 for a car or used truck in decent condition, and we're willing to travel throughout the area to do so—we'll pay cash for cars in Waterloo, Saratoga, Ralston or Bellevue, so call today and get a quote!
Call (855) 437-9728.
---
Rather shop around?
No problem, we've put together a list of all the other auto salvage yards in Omaha, NE. You can also check out other buyers of junk cars in Nebraska.
Get More Cash in Your Pocket When You Sell Your Car
Get more cash for your car without the hassle of selling it privately or dealing with local junkyards
(offers may vary greatly on the same makes and models based on year and condition)
| | | | |
| --- | --- | --- | --- |
| Vehicle | ZipCode | Offer Date | Offer Price |
| 1998 Honda Accord | 68106 | 01-16-2020 | $75 |
| 2013 Volkswagen Jetta | 68111 | 01-15-2020 | $605 |
| 2007 Honda Civic | 68104 | 01-09-2020 | $580 |
| 1999 Honda Civic | 68106 | 12-12-2019 | $90 |
| 1999 Honda Civic | 68104 | 11-22-2019 | $65 |
| 1999 Honda Civic | 68104 | 11-22-2019 | $65 |
| 2002 Mazda Protege5 | 68105 | 11-11-2019 | $90 |
| 1996 Maxda Protege | 68106 | 11-05-2019 | $65 |
| 2004 Suzuki Aerio | 68105 | 10-15-2019 | $95 |
| 2006 BMW 3-Series | 68105 | 10-09-2019 | $820 |
| 2006 BMW 3-Series | 68105 | 10-05-2019 | $840 |
| 2003 Ford Ranger | 68104 | 10-02-2019 | $95 |
| 1985 Toyota Camery | 68104 | 09-16-2019 | $75 |
| 1998 Chevrolet Cavalier | 68104 | 09-11-2019 | $75 |
| 2004 Ford Focus | 68104 | 09-11-2019 | $95 |
Junk Car Medics®
Omaha, NE 68007
(855) 437-9728
Calling Hours:
Call For Quote 24/7
Business Hours:
Mon-Fri: 8 am – 7 pm
Sat: 8 am – 2 pm
Sun: Closed