Sell Your Junk Car For Cash
in Las Vegas, NV
Top Rated Cash for Cars Buyer in Las Vegas, NV

Trusted by 100's of Sellers Each Month

We Buy All Cars Across Las Vegas & Clark County - Used, Totaled, Junk

Free Towing Anywhere in The Las Vegas Area

Fast, No Obligation Offers to Sell Your Car
How it Works
Junk Car Medics Las Vegas cash for cars service makes scrapping your car easy!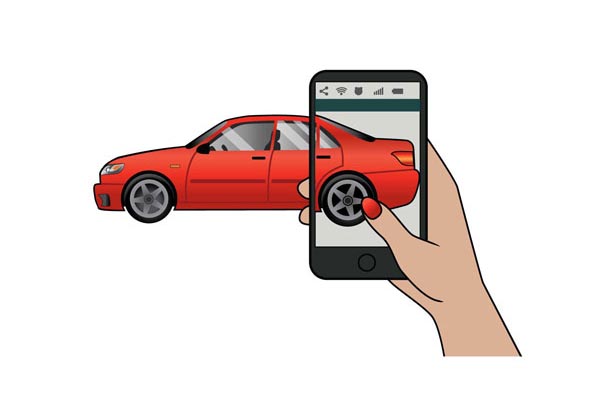 1
Tell us about your car
2
Get a free quote in minutes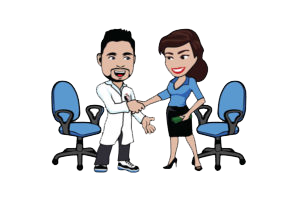 3
Accept Quote & Setup Free Tow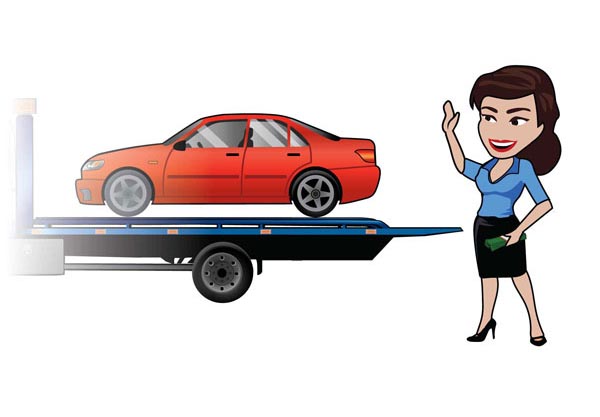 4
Transfer papers and get paid
Discover The Junk Car Medics Difference
Instant Offer Online or Over The Phone
Call 1-855-437-9728 to speak to a local rep or use our simple online interface to get your offer for your car that you can accept. Either way, selling a car in Las Vegas couldn't be easier!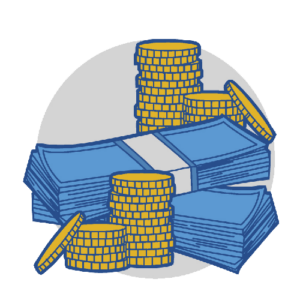 Top Dollar Paid
Junk Car Medics® provides the best auto salvage service and top dollar prices for junk cars in Las Vegas. Look around, you'll not find any better. That's why we guarantee our service. Believe in us and get your cash. We are just a phone call away.
Better Than The Competition
100's of people trust Junk Car Medics® each month in Las Vegas to be their car buyer for makes and models of all varieties and conditions because we make selling a car absolutely pain free.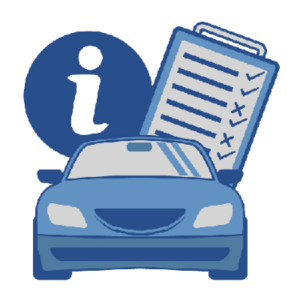 Expert Assistance is a Phone Call Away
From the moment you receive your quote up until your car is removed and a check is in your hand the Medics have got your back & will simply get the job done. Most transactions occur same day or within 48 hours.
Top Rated Car Buying Service in Las Vegas
We buy cars in Clark County and all the following zip codes in Las Vegas: 89101, 89102, 89103, 89104, 89105, 89106, 89107, 89108, 89109, 89110, 89111, 89112, 89113, 89114, 89115, 89116, 89117, 89118, 89119, 89120.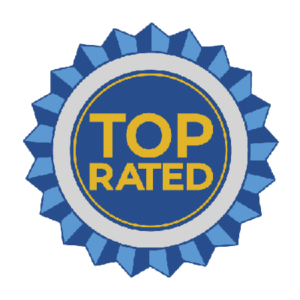 We Buy Junk Cars, Trucks, Vans, and Suvs for Cash in Las Vegas, NV
Do you have an old junk car in Las Vegas, Nevada taking up space? Do you have an eyesore in the midst of all that glitter? Wouldn't you like to get rid of it? What good is it doing you? Why pay someone to haul it off, when you can sell your vehicle to us for cash.
Sell Us Your Junk Car
That's right! Junk Car Medics® wants to ease your worries over what to do with that old clunker. More than that, we want to buy your clunker. Why would we want to buy your clunker? We are going to scrap it after we take it off of your hands.
We pay you on the spot for your car. We remove it at no cost to you. If you still have questions, give us a call or visit us on the internet. Don't waste your time calling other auto salvage yards in Las Vegas.  We pay the most!
What Are You Waiting For?
You have a junk car problem, and Junk Car Medics® want to fix it. Let us buy your vehicle and haul it off. We pay you instant cash on the spot with no haggling since we've already quoted you a price when you set up the appointment. Give us a call; friendly and knowledgeable associates are waiting for your call.
Frequently Asked Questions When Selling a Junk Car in Las Vegas, NV
How Much Will I Get For My Junk Car?
That's why we pay top dollar for the weight of your car. We will give you cash on the spot for your junk car removal. You don't have to pay for towing or disposal fees. Matter of fact, there are no fees with Junk Car Medics®.
How Do I Get Cash?
Instead of charging you fees, we give you cash for your car. Just give us a call or visit us on the internet to set up an appointment. We come to wherever your junk car is and you sign over the vehicle. We tow it off after leaving you with cash.
What Do I Have To Have To Sell My Junk Car?
It's better for you if you have the title, so that you are protected. Junk Car Medics® wants to protect you, our customer. We're not out to swindle you like some of the other auto recyclers in the area that promise cash, but charge you hidden fees in the process. Other than having the title, you may want to have registration papers handy and remove the license plates to be returned to your local DMV office.
Is It Really That Easy?
Yes, it's really that fast and easy, and it doesn't take long to complete the transaction. You make a phone call, sign over your title, and hold out your hand for cash. We take care of your junk car for you at no cost to you. We pride ourselves on excellent customer
service, friendly associates, and paying top dollar.
Where Can I Sell My Junk Car in Las Vegas?
There are other salvage yards in Las Vegas that will make promises to you that sound good. Only Junk Car Medics® will do exactly what we say we'll do. We promise to pay top dollar, and we'll do just that. Selling your junk car to us is sound business that puts cash in your hands at the time of the sale with no waiting.
Who Pays the Most For Junk Cars in Las Vegas?
We screened through the local salvage yards, and we will pay the most for your vehicle. Junk Car Medics® not only wants to buy your car, we want to give you the best price available. Also, we want to protect our good reputation by providing the best price and the best service.
Do You Guarantee Your Service?
Junk Car Medics® believes that it will provide the best service while buying your junk car in Las Vegas. That's why we guarantee our service 100%. If you are not happy with our service that, we'll make it right.
Call us now: (855) 437-9728
---
Rather shop around?
No problem, we've put together a list of all the other auto salvage yards in Las Vegas, NV. You can also check out other junk car buyers in  Nevada.
Get More Cash in Your Pocket When You Sell Your Car
Get more cash for your car without the hassle of selling it privately or dealing with local junkyards
(offers may vary greatly on the same makes and models based on year and condition)
| | | | |
| --- | --- | --- | --- |
| Vehicle | ZipCode | Offer Date | Offer Price |
| 2019 Jeep wrangler | 89110 | 11-22-2019 | $6770 |
| 1986 Nissan 300 ZX | 89108 | 11-20-2019 | $70 |
| 2013 Dodge AVENGER | 89108 | 11-20-2019 | $850 |
| 2009 Chevrolet Impala | 89108 | 11-20-2019 | $70 |
| 2004 Chevrolet Malibu | 89108 | 11-18-2019 | $65 |
| 2002 Chrysler PT Cruiser | 89108 | 11-17-2019 | $65 |
| 2006 Honda Accord | 89106 | 11-15-2019 | $65 |
| 1997 Ford Crown Victoria | 89107 | 11-10-2019 | $60 |
| 2003 Dodge Caravan | 89110 | 11-08-2019 | $95 |
| 1997 Chevrolet Camaro | 89110 | 11-05-2019 | $70 |
| 1997 Mercury Mountaineer | 89110 | 11-04-2019 | $95 |
| 1999 Toyota 4Runner | 89107 | 10-29-2019 | $695 |
| 2004 Mitsubishi Lancer | 89110 | 10-29-2019 | $60 |
| 2002 Honda Civic | 89110 | 10-29-2019 | $70 |
| 1997 Ford Mustang | 89110 | 10-26-2019 | $80 |
Junk Car Medics®
Las Vegas, NV 89107
(855) 437-9728
Calling Hours:
Call For Quote 24/7
Business Hours:
Mon-Fri: 8 am – 7 pm
Sat: 8 am – 2 pm
Sun: Closed