Cash for Junk Cars in Detroit: Sell Your Junk Car Today
Get cash for junk cars in Detroit, MI with free removal from top-rated junk car buyers that pay the most cash for cars.
Get your best offer to sell your car for cash in Detroit now.
We Buy Junk Cars in Detroit for Cash
Junk Car Medics buys junk cars in Detroit of all vehicle types and conditions for cash.
Junk Car Medics is one of the most reliable junk car buyers in Detroit, Michigan. Junk Car Medics partners with top junk car buyers in Detroit. These include junkyards, car auctions, and individuals. This is what enables Junk Car Medics to get an individual the best price for their car as the local buyers compete for the vehicle.
Junk Car Medics has over 1000 solid positive reviews online which is a testament to their work. They have purchased over 200,000 junk cars in the United States and spent over $55 million in payouts. Selling your car with Junk Car Medics is a quick, easy and smooth process that leaves the junk car seller satisfied.
Go to the Junk Car Medics Website online or call them and get an instant quote quickly after giving your junk car details in Detroit. One chooses to accept the offer instantly or  take a few days to think about it. Once you accept the offer, give the title and fill in the paperwork after which your car will be removed to Detroit at no charge. Sell your junk car on the spot while dealing with friendly agents. An easy, painless process.
The biggest advantage of selling your junk car through Junk car Medics is the fact that the quote generation is instant and the price offered is one of the best as Junk Car Medics has a large network of junk car dealers. Junk car removal is always free with Junk Car medics in Detroit.
The average junk car in Detroit:
is 16 years old (2006)
has 143,000 miles
has a value of $492.50
Here are some more stats on junk cars in Detroit:
46% do not drive
31% do not start
60% have body damage
6.56% have no title
At Junk Car Medics we pay cash for cars in Detroit in all conditions. We buy junk cars for cash - damaged, wrecked, totaled, old, scrap, clunkers and non-running cars in Detroit.
The junk cars that we buy for cash in Detroit include damaged cars, wrecked cars, totaled cars, old cars with high mileage, non-running cars, scrap cars, and clunker junkers.
Junk Car Medics
Phone Number: +1-855-587-0227
---
Hours
Monday - Friday: 8am - 5pm et.
Saturday: 8am - 3pm et.
Sunday: Closed
---
24/7 Junk Car Quotes Available Online
Add a header to begin generating the table of contents
How to Sell Your Junk Car in Detroit in 4 Simple Steps
Steps to scrap a car in Detroit in 4 easy steps:
Step 1: Call us at 1-855-585-0777 or get offer online
Step 2: Accept the best junk car offer in Detroit
Step 3: Schedule junk car removal in Detroit
Step 4: Get paid cash upon pickup of the junk car.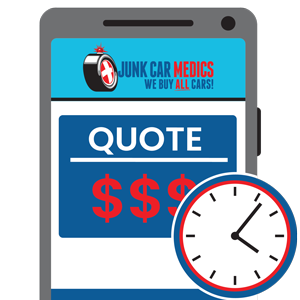 Why Junk Car Medics in

Detroit
Here's 6 reasons to choose Junk Car Medics as your top choice to get cash for cars and junk cars in Detroit.
Your Best Junk Car Offer

Get your best offer to junk a car for cash in Detroit from the best junk car buyers.

Step by Step Process to Junk Cars

Get an offer, accept it, and be walked through the entire process to junk cars in Detroit.

Free Towing and Removal

Junk Car Medics has no additional charge for junk car removal in Detroit. 
Helpful Concierge Service

Junking a car in Detroit should be fast, easy, and pain-free. Our team helps assure it.

100% Free to You

Selling a junk car in Detroit with Junk Car Medics is a completely free process for you.

100's of Raving Fans

We've earned the reputation as the best junk car buyer in Detroit for good reason.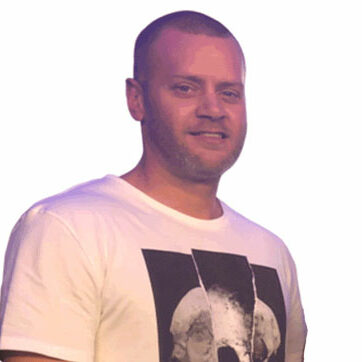 Why Choose Junk Car Medics in Detroit?
Junk Car Medics is a fast, simple, and painless way to junk cars for cash in Detroit. I invite you to get an offer to junk your car in Detroit and put our service against anyone!
Todd Bialaszewski - Junk Car Medics
Sell Your Junk Car for Cash in Detroit
Common Questions When Selling Junk Cars in Detroit with
JUNK CAR
MEDICS
Yes, Junk Car Medics pay cash for cars in Detroit. Junk Car Medics is known to pay more cash for cars and junk cars in Detroit compared to other junk car buyers.  Sellers of junk cars are paid with a guaranteed check at the time of vehicle removal.
You will be paid for your junk car upon vehicle removal in Detroit.
Yes. Junk Car Medics offer free junk car removal and junk car pickup in Detroit and all surrounding areas. Junk Car Medics coverage area includes all suburbs/ neighborhoods of Detroit including Downtown, Greektown, Corktown, Mexicantown, Midtown and Cass Corridor to name a few.
Yes, they do. Junk Car Medics can however make exceptions for junk cars in Detroit that have been on a person's property for many years. One still has to get the necessary documents from the Secretary of State office to sell the scrap car.Junk Car Medics, however, do not recommend junking a car in Detroit without a title. One gets a duplicate replacement title for their junk car within 14 days by going to any Detroit Secretary of State Office.
Listed below are the five steps on how Junk Car Medics calculate junk car prices in Detroit.
1. They look at the type of vehicle.
2. They look at the value of the car parts although most junk cars do not have viable parts, for those that do that increases the value of the scrap car.
3. The weight of the car shell and its value in scrap metal. This is the biggest factor that determines a scrap car's value especially if it does not have any serviceable car parts in Detroit.
4. Fit for use car parts that are on demand in Detroit. A scrap car can have car parts that are in demand and can be resold on used car parts. This automatically increases the scrap car's value.
5. The actual value of the metals in one's car's shell. Once the car parts have been removed, the car crushed, and put through a shredding machine, the metals are further separated into metals that may be more valuable than others in Detroit.
Junk Car Medics appraises junk cars based on the above values in Detroit. Junk Car Medics uses a proprietary system to generate appraisals for junk cars in Detroit both online and over the phone. What you need to do is give the vehicle's details and condition and the best offer is returned to you instantly. Our quote system takes into account the factors affecting junk car value in Detroit.
Yes, Junk Car Medics salvage cars in Detroit. Junk Car Medics buy salvage cars for cash and properly recycle them. They have the best prices, pay upfront in cash, and always remove and tow the car for free. Get the best price for your salvaging car at Junk Car Medics.
When a car becomes inoperable or is damaged to a point that repairing it is 60% or more than its total value you should junk it in Detroit. One junks their car when they no longer feel safe driving it and it is damaged beyond repair. A car that is old and has reached its lifespan is junked.
To sell your junk car in Detroit you need the following things. First, find a reliable junk car buyer. Secondly, have the state ID and the car title and if not get a duplicate title at the Secretary of State's office. Last but not least, transfer the car title to the junk car buyer and then fill in the necessary paperwork given by the junk car buyers.
Resources For Selling Junk Cars For Cash in Detroit
How does Detroit define a junk vehicle? Junk car definition according to Detroit is any vehicle incapable of operation or use on the highway, has no resale value except as a source for parts or scrap, and has a sixty percent loss in fair market value. Junk cars are known as decrepit cars, scrap cars, …
Things to Know About Selling Junk Cars in Detroit Read More »
What are scrap car prices near me in Detroit? The current average scrap car price in Detroit is $493. The most wanted junk car in Detroit is the 2002 Ford Focus averaging $408 cash for scrap cars. Remember that scrap car prices in Detroit fluctuate depending on several factors, so it is important to get …
Who buys junk cars in Detroit? Listed below are the top 10 junk car buyers in Detroit. Junk Car Medics are the best overall as they offer the highest prices for junk cars in Detroit, they are a big junk car company with many years of experience with a vast network of junk car buyers …
Who Buys Junk Cars in Detroit? List of Junk Car Buyers Read More »