We Pay More Cash for Cars in Nashville, TN
Junk your car to Nashville's #1 cash for cars service that gets you up to $500 more.
Get a fast offer with our best price now:
We Buy Junk Cars for Cash in
Nashville
Regardless of whether we are buying a junk car, a wrecked vehicle, or a used truck, we always offer the highest price on the market. We can do this because we are experts in the purchase and sale of car components and scrap metal. This lets us get accurate, up-to-the-minute pricing on all of the relevant components from top buyers in our extensive network and offer you the highest rate for them. We buy junk cars in Nashville and will stand by our word!
If your used car or truck runs and is in decent condition, you can get up to $7,500 from our junk car buyers in Nashville. With the added value of having a guaranteed sale and knowing that we will come on the same day and take the car away for free, you can save yourself an enormous amount of time. There is no need for selling your car in Nashville, TN through classifieds ads or other time-consuming activities—let Junk Car Medics handle it so you can get paid today.
Getting your car sold with us is simple. You only need two things:
Your state ID or driver's license
The vehicle's title if the car was manufactured after the year 2002
Even if you don't have the title on-hand, we can help you fulfill the requirements to get it sold easily and simply. If the car is old enough, you can sell it without a title at all. You can even sell us an abandoned car found on your property—just call us and we'll take care of the paperwork for you.
Junk Car Medics Nashville
Nashville, TN 37011
(855) 587-0227

Calling Hours:
Call For Quote 24/7
Business Hours:
Mon-Fri: 8 am – 7 pm
Sat: 8 am – 2 pm
Sun: Closed
Top rated junk car buyers.
How to Sell Junk Cars in
Nashville, TN
Sell junk cars in Nashville, TN with our quick, easy, painless process. Get up to $300, $500, even $1,500 cash for junk cars, old cars, damaged cars, and used cars.
Here's how it works:
Step 1: Get an Instant Offer Online or by Phone
We'll ask you a few basic questions about your car's condition, mileage, and whether you have the title.  It's a quick process that'll take less than 2 minutes to complete, and you'll get a fair market offer to junk your car.
Step 2: Accept Your Offer and Make Arrangements
After you accept your offer a representative will contact you to make arrangements for the removal of your junk car.  Towing and removal are free of charge.
Step 3: Get Paid More For Using Junk Car Medics in
Nashville
Upon pick up, sign over the title, hand over the keys, and you'll get paid on the spot with a check for your car.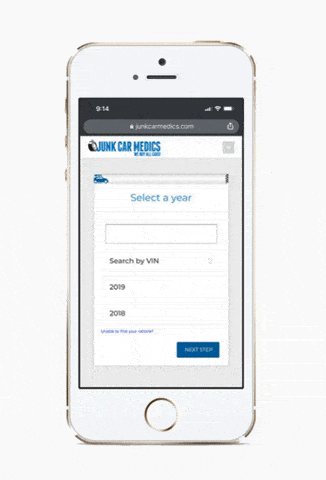 Why Junk My Car with Junk Car Medics in Nashville?
Jon S. - Junk Car Medics Customer
I was trying to get rid of my 2008 GMC 1500 that needed a new transmission. Out of 8 different company's not only was there online quote fast and simple but they offered the best and highest price. When accepting the offer they made it easy with no complications. I scheduled my appointment and the driver came by the next day to remove it and pay me. If you are trying to get rid of your junk car they are the ones I recommend!
Nashville Junk Car Prices
Over the last 12 months junk car prices in Nashville, TN increased 64% on average for vehicle year models 1998-2008, the most commonly junked years! Let's take a look at some of the numbers:
Most Common Junk Cars in Nashville
2003 Ford Expedition - $493.75
2005 Chevrolet Equinox - $351.25
2004 Nissan Maxima - $377.50
2002 Honda Accord - $282.50
2002 Jeep Liberty - $347.50
2002 Toyota Camry - $452.50
2012 Dodge Avenger - $675.00
1996 Ford Escort - $280.00
2006 Saturn Ion - $440.00
1998 Honda Accord - $351.67
Junk Car Prices in Nashville by Year
1998 - $380.33
2001 - $550.33
2002 - $404.80
2003 - $494.55
2004 - $399.35
2005 - $460.45
2006 - $442.69
2007 - $836.47
2008 - $549.74
2009 - $829.74
10 Junkers Worth Over $500 in Music City
2001 Audi TT - $1,775.00
2002 Ford F-150 - $1,200.00
2003 GMC Yukon - $1,035.00
2003 Mercedes-Benz ML - $1,120.00
2004 Toyota Sienna - $1,730.00
2007 BMW 3-Series - $1,340.00
2007 Honda Accord - $1,227.50
2007 Lincoln MKX - $1,110.00
2007 Mazda CX-7 - $1,095.00
2007 Toyota 4Runner - $3,320.00
The #1 Junk Car Removal Service in Nashville
Is there a junk vehicle taking up space on your lot? Do you own a clunker that doesn't start and you want to see it gone? How does immediate payment for your car sound? You could easily get paid for your used vehicle by calling us, Junk Car Medics, and asking for a quote for your car in Nashville, TN today.
We specialize in the purchase of junk cars, wrecked vehicles, and even used trucks. Call us today and have one of our experts remove the car from your property for free while getting paid on the spot. As the most reputable auto salvage buyers in Davidson County, we offer top-dollar prices for used cars in any condition whatsoever.
Key Information To Know
We buy junk cars in Nashville, TN
You can sell us any car, in any condition
You can rely on us for free junk car removal in Nashville, TN
We always pay you on the spot when we pick up your car
You can get the most recent scrap prices in Nashville, TN from us
We can help you sell your used car without a title
Free Towing & Removal
One of the most valuable services we offer is the towing and transport of used and wrecked vehicles for free. Other salvage yards near me charge hidden fees for vehicle transport, relying on this method to offer higher prices for used vehicles and then finding ways to bring down the sum. With Junk Car Medics, you will always get the promised sum the moment we show up to take your vehicle. It's quick and easy!
Our team has the equipment necessary to remove any type of vehicle you may own. Whether you have a small junk car or a fleet of large trucks taking up much-needed space, you can rely on us to offer the best price and get those vehicles off your property quickly.
Who Buys Junk Cars in Nashville, TN?
Nashville has its fair share of auto recyclers. How do you know you're not getting suckered out of money? Don't take the risk, call us at Junk Car Medics and we'll give you a fair price on your vehicle.
How Do I Sell My Car in Nashville?
All you have to do is give us a call. We'll then come up with a custom quote for your car. Once you agree to the quote, we come to you! You get paid for your junk car, and we tow it away for free.
How Long Does the Process Take?
The initial call can take up to 10 minutes for us to get the information needed for your quote. We typically come that day to pick up your junker and provide free towing and removal.
Call Junk Car Medics Cash for Junk Cars Service in Nashville, TN Now!
---
We Buy Junk Cars in Johnson City, Mount Juliet, Spring Hill, Oak Ridge and all zip codes such as the following in Nashville: 37011, 37013, 37015, 37024, 37027, 37072, 37076, 37080, 37086, 37115, 37116, 37122, 37135, 37138, 37143, 37189, 37201, 37202, 37203, 37204, 37205, 37206, 37207, 37208, 37209, 37210, 37211, 37212, 37213, 37214, 37215, 37216, 37217, 37218, 37219, 37220, 37221, 37222, 37224, 37227, 37228, 37229, 37230, 37234, 37235, 37236, 37238, 37240, 37241, 37242, 37243, 37244, 37246, 37250.
We also purchase cars within up to 100 miles including in cities such as Madison, Hermitage, Oak Hill, Brentwood, La Vergne, Pasquo, Bellevue, Rural Hill, East Nashville, Whites Creek, Old Hickory, Green Hills, The Gulch & all surrounding areas.
Recent Purchases By Our Junk Car Buyers in
Nashville, TN
2009 Ford Escape Hybrid

37206
$720
09-14-2022
2006 Scion xA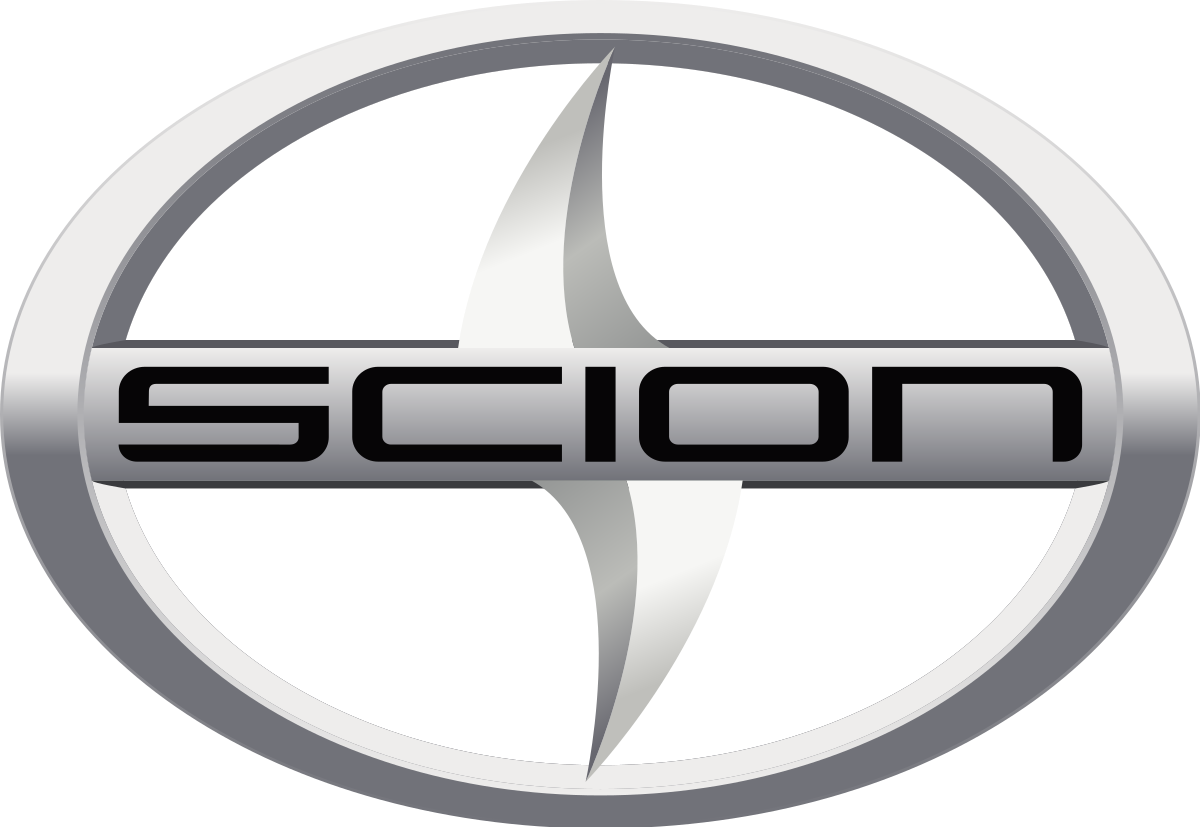 37214
$505
09-05-2022
2001 Ford Mustang

37211
$960
08-26-2022
2007 Infiniti G35

37209
$855
08-20-2022
2004 Chrysler Sebring

37204
$805
08-15-2022
2008 Lincoln MKX

37207
$645
08-12-2022
2006 Porsche Cayenne 37205
$870
08-08-2022
2006 Volvo S-40

37207
$805
08-06-2022
2010 Ford Mustang

37207
$590
08-01-2022
1996 Honda Accord

37207
$805
07-31-2022
1995 Toyota Avalon

37206
$805
07-30-2022
2008 Nissan Versa

37212
$805
07-21-2022
2013 Hyundai Sonata

37211
$590
07-12-2022
2007 Honda Fit

37211
$595
07-08-2022
2007 Ford Mustang

37203
$515
07-01-2022