Cash for Cars in Birmingham, AL: Instant Offer to Sell Junk Cars
Junk your car to Birmingham's #1 cash for cars service that gets you up to $500 more.
Get a fast offer with our best price now:
We Buy Junk Cars in Birmingham
JunkCarMedics.com is a junk car buyer in Birmingham providing junk car removal services. We have bought cars, SUVs, crossovers, minivans, station wagons, and pickup trucks from customers who just needed the extra money. We buy junk cars in Birmingham and don't care if your car is old, dented, rusted, banged up, or non-operational, we have an interest in your car's recyclable materials and we'll make you an offer.
If you call early enough and we have drivers available today, we will come to your Birmingham neighborhood today to remove the junk car. Wait, there's more. Not only will we pick up your junk car in Birmingham within 24 hours, we will also pay you on the spot. No worrying about fake checks or money orders, it's top dollar in your hands to do with as you please. All you have to do is call.
There is so much that can go wrong when trying to sell your junk car online. While there are a lot of people who can be successful, those are typically individuals with newer cars and a broader market to advertise. For those whose car is on its last leg, the options are a bit more limited. That's where the Junk Car Medics come in and save the day when buying junk cars in Birmingham.
Junk Car Medics Birmingham
Birmingham, AL 35209
(855) 587-0227

Calling Hours:
Call For Quote 24/7
Business Hours:
Mon-Fri: 8 am – 7 pm
Sat: 8 am – 2 pm
Sun: Closed
Top rated junk car buyers.
How to Sell Junk Cars in
Birmingham, AL
Sell junk cars in Birmingham, AL with our quick, easy, painless process. Get up to $300, $500, even $1,500 cash for junk cars, old cars, damaged cars, and used cars.
Here's how it works:
Step 1: Get an Instant Offer to Sell Junk Car in Birmingham
We'll ask you a few basic questions about your car's condition, mileage, and whether you have the title.  It's a quick process that'll take less than 2 minutes to complete, and you'll get a fair market offer to junk your car.
Step 2: Accept Offer and Arrange Junk Car Removal in Birmingham
After you accept your offer a representative will contact you to make arrangements for the removal of your junk car.  Towing and removal are free of charge.
Step 3: Get Paid Cash for Junk Cars in
Birmingham
Upon pick up, sign over the title, hand over the keys, and you'll get paid on the spot with a check for your car.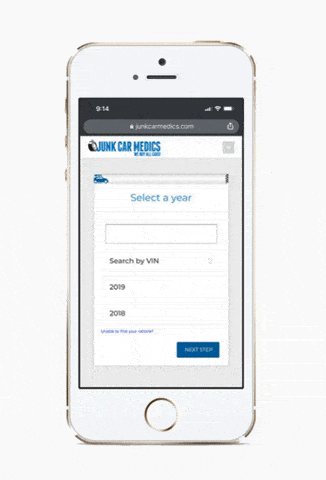 Why Junk Your Car in Birmingham to Junk Car Medics?
Jon S. - Junk Car Medics Customer
I was trying to get rid of my 2008 GMC 1500 that needed a new transmission. Out of 8 different company's not only was there online quote fast and simple but they offered the best and highest price. When accepting the offer they made it easy with no complications. I scheduled my appointment and the driver came by the next day to remove it and pay me. If you are trying to get rid of your junk car they are the ones I recommend!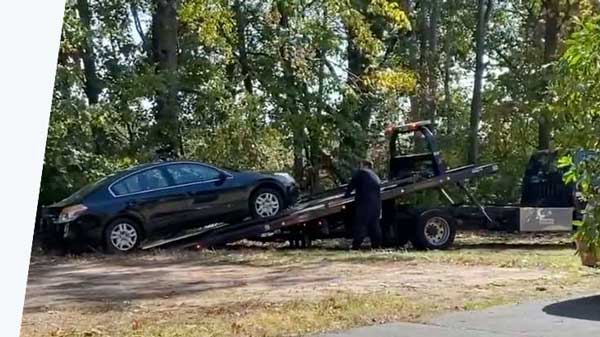 Recent Junk Car Offers in
Birmingham, AL
2012 Nissan Altima

35206
$540
09-23-2022
1992 Ford Mustang

35078
$735
09-21-2022
2014 Chevrolet Cruze

35226
$685
09-20-2022
2002 Chrysler Sebring

35010
$70
09-07-2022
2005 Honda Accord

35205
$715
09-05-2022
2011 Dodge Avenger

35212
$625
08-24-2022
2012 Chevrolet Cruze

35221
$880
08-22-2022
2012 Toyota Corolla

35206
$895
08-21-2022
2014 Ford Focus

35228
$670
08-15-2022
2005 Subaru Outback

35150
$640
07-25-2022
2010 Jeep Grand Cherokee

35235
$640
07-19-2022
2003 Honda Pilot

35211
$540
07-09-2022
2010 Chevrolet Malibu

35064
$530
07-01-2022
2002 Ford Explorer

35215
$605
06-28-2022
2005 Chrysler 300

35211
$540
06-13-2022
Birmingham, AL September 25, 2022
Junk Car Prices and Resources for
Birmingham, AL
Top 7 Used Cars in
Birmingham, AL
Coming soon
Top 7 Junk Cars in
Birmingham, AL
Coming soon
For what it's worth, you love your car, but sadly, it's time to say good-bye. Age has finally caught up with your vehicle, and it is no longer of any use to you. You fought long and hard and even paid for a few patch jobs hoping you could make the car last just a little longer. Now you've finally grasped the idea that it's time to sell your junk car in Birmingham, AL for a better investment.
The trouble with trying to sell a junk car online is that there is so much opportunity for scammers and con artists to take advantage of you during this stressful time. We've heard stories from our customers of buyers acting interested and then the day you're scheduled to sell, they're a no show. We've heard accounts of car owners accepting checks and money orders as payment, only to find out that they were fake or the account had insufficient funds.
We Buy Junk Cars All Over Birmingham
Birmingham has some of the country's worst traffic. With an average commute time of 26 minutes and most workers commuting at least 45 minutes, you'd be surprised to find that more than 80% of the city prefers to commute to work by car. Whether you work at Alabama Power Company, American Cast Iron Pipe Company, or Blue Cross Blue Shield of Alabama, you shouldn't have to worry about an extended commute because your car is unreliable.
Get Rid of Your Junk Car in Birmingham Today
What if you could walk away with top dollar for your junk car in Birmingham today? Would you be interested in doing business? Junk Car Medics doesn't like to make their customers wait forever to schedule a junk car removal service. We know the pains of being without a car. The moment you call us and provide detailed information about your car and provide proof of ownership, we will set up an appointment for pickup.
What documents prove ownership of a vehicle in Birmingham?
You will need your title or registration to show proof of ownership. If you don't have either of these, we suggest visiting your local DMV office for duplicates.
How long will the call take?
We only need about ten minutes of your time. We need to collect information about your car to provide you with a quote and set up an appointment to pick it up from anywhere in Birmingham.
Do you provide any guarantees?
Yes, we guarantee that we will give you the best possible service.
When the commute to work is extended or stressful because of an unreliable car, it's time to do something about it. Give the Junk Car Medics a call today for your free quote.
---
We also buy junk cars in nearby cities such as: Hoover, Talladega, Alabaster, Bessemer, Calera, Center Point, Chelsea, Cullman, Fairfield, Forestdale, Gardendale, Homewood, Helena, Hueytown, Irondale, Jasper, Leeds, Mountain Brook, Moody, Pelham, Pell City, Pleasant Grove, Sylacauga, Trussville, and Vestavia Hills.
We buy cars in the following zip codes in Birmingham: 35005, 35020, 35022, 35061, 35064, 35068, 35094, 35118, 35127, 35130, 35201, 35202, 35203, 35204, 35205, 35206, 35207, 35208, 35209, 35210, 35211, 35212, 35213, 35214, 35215, 35217, 35218, 35219, 35221, 35222, 35223, 35224, 35226, 35228, 35229, 35232, 35233, 35234, 35235, 35237, 35242, 35243, 35246, 35249, 35254, 35255, 35261, 35270, 35282, 35283, 35285, 35287, 35290, 35291, 35292, 35294, 35295, 35296, 35297, 35298.