Cash for Junk Cars in Huntsville, AL: $100-$5,000+
Get cash for junk cars in Huntsville, AL with free removal from top-rated junk car buyers that pay the most cash for cars.
Get your best offer to sell your car for cash in Huntsville now.
We Buy Junk Cars in Huntsville For Cash
JunkCarMedics.com makes selling your junk car in Huntsville, AL easy. We don't ask you a ton of questions, and we won't make you jump through hoops before we make you an offer. The phone call only takes a few minutes while we gather information and provide you with the best rate possible from the best junk car buyers in Huntsville. If you agree to our offer, we will set up a junk removal service when it's most convenient for you. Nothing more, nothing less.
Being in the auto recycling industry, we're solely interested in the recycled content in your car. This often guarantees that you'll get something for your junk car. Your car's performance, age, or type doesn't matter to us, as long as it can be recycled, we buy junk cars in Huntsville.
Junk Car Selling in Huntsville Made Easy
Selling a junk car can be a pain. It takes a lot of time and effort, not to mention the potential for being scammed. Buyers agreeing to the sale price and then offering less once they view the car. Scammers using fraudulent checks to pay for the car only to have the checks bounce with no trace of the buyer. There is a lot to be stressed about when selling your junk car in Alabama. That's why we hope to offer you a simpler choice.
Junk Car Medics Huntsville
Huntsville, AL 35762
(855) 587-0227
Calling Hours:
Call For Quote 24/7
Business Hours:
Mon-Fri: 8 am – 7 pm
Sat: 8 am – 2 pm
Sun: Closed
Top rated junk car buyers.
How to Sell Junk Cars in
Huntsville, AL
Sell junk cars in Huntsville, AL with our quick, easy, painless process. Get up to $300, $500, even $1,500 cash for junk cars, old cars, damaged cars, and used cars.
Here's how it works:
Step 1: Get an Instant Offer Online or by Phone
We'll ask you a few basic questions about your car's condition, mileage, and whether you have the title.  It's a quick process that'll take less than 2 minutes to complete, and you'll get a fair market offer to junk your car.
Step 2: Accept Your Offer and Make Arrangements
After you accept your offer a representative will contact you to make arrangements for the removal of your junk car.  Towing and removal are free of charge.
Step 3: Get Paid More For Using Junk Car Medics in
Huntsville
Upon pick up, sign over the title, hand over the keys, and you'll get paid on the spot with a check for your car.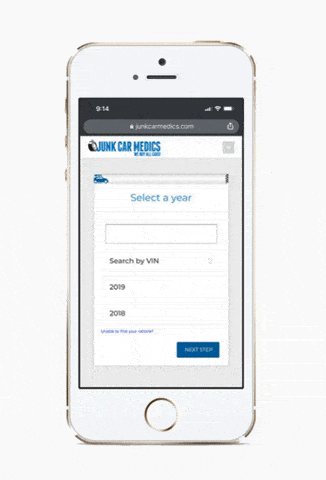 Why Junk Your Car to Junk Car Medics?
Jon S. - Junk Car Medics Customer
I was trying to get rid of my 2008 GMC 1500 that needed a new transmission. Out of 8 different company's not only was there online quote fast and simple but they offered the best and highest price. When accepting the offer they made it easy with no complications. I scheduled my appointment and the driver came by the next day to remove it and pay me. If you are trying to get rid of your junk car they are the ones I recommend!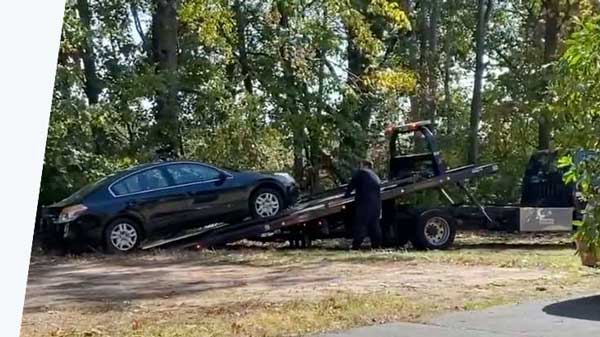 Recent Junk Car Offers in
Huntsville, AL
2009 Hyundai Accent

35801
$290
02-27-2023
2002 Mazda Tribute

35801
$350
05-10-2021
2001 Chevrolet S-10 Pickup

35801
$490
03-01-2022
1993 Toyota Corolla

35801
$215
01-10-2022
2005 Scion tC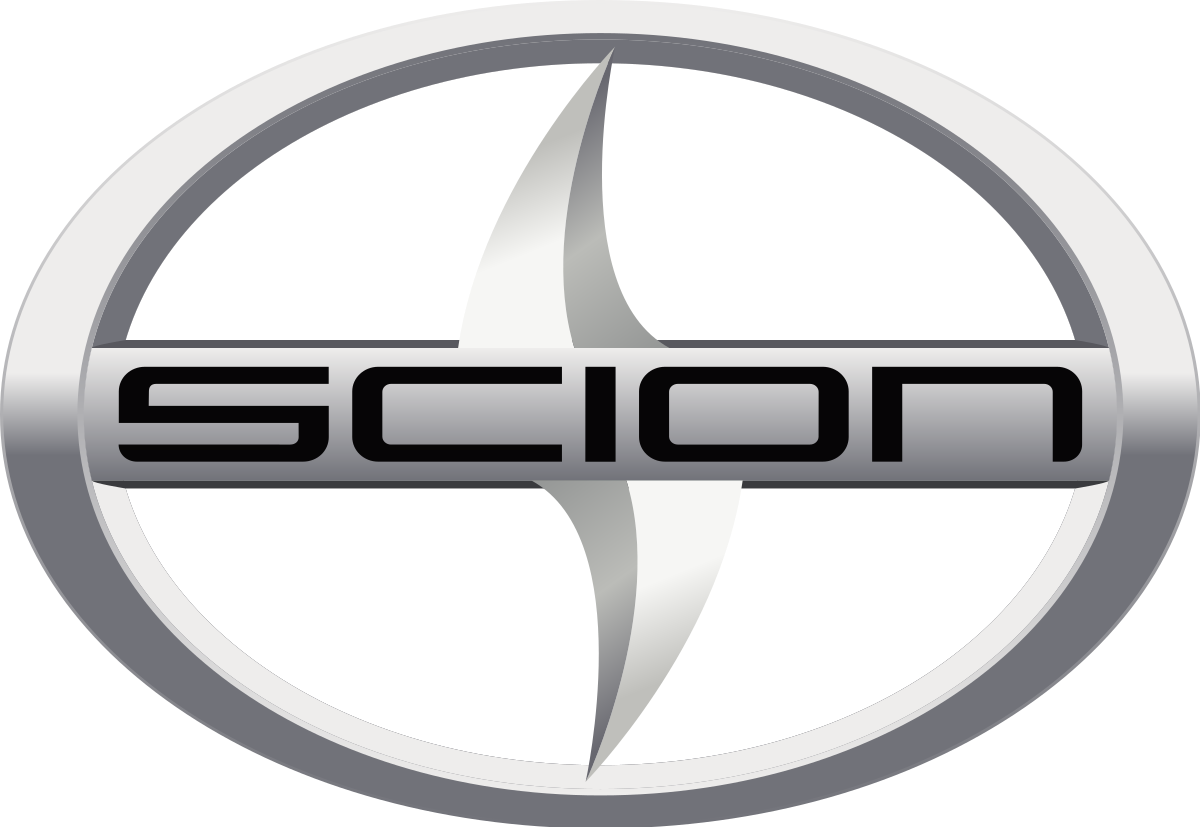 35801
$360
11-10-2021
2001 Oldsmobile Silhouette

35801
$220
01-23-2021
2005 Chevrolet TrailBlazer

35801
$260
08-06-2021
1991 Ford Aerostar

35801
$215
01-23-2023
2002 Bmw 320

35801
$165
02-21-2022
1998 BMW 5-Series

35801
$290
07-14-2021
2004 Chevrolet TrailBlazer

35801
$270
08-06-2021
2001 Honda Accord

35801
$305
08-13-2021
2002 Mazda Tribute

35801
$440
05-09-2021
2002 Mazda Tribute

35801
$350
05-11-2021
Huntsville, AL March 22, 2023
Junk Car Prices and Resources for
Huntsville, AL
Top 7 Used Cars in
Huntsville, AL
Coming soon
Top 7 Junk Cars in
Huntsville, AL
Coming soon
You love your car. You've come to think of it as a permanent fixture in your life. You've experienced so many things with your car, and put so much money into it over the years, that parting ways with it cause some inner conflict. We at Junk Car Medics understand. You've come to the crossroads where you don't want to get rid of your junk car in Huntsville, AL, but you know that the time is near.
Although you may not be able to go back in time to better days with your car, Junk Car Medics does have a solution to sort of soften the blow. We will buy your junk car in Huntsville, AL. We are a junk car buyer that services the Huntsville, AL area and we offer some of the best rates in the industry for your junk car.
We Buy Junk Cars All Over Huntsville
How do you know that it's time to sell your junk car in Huntsville? While there are a lot of good reasons to consider selling a car, some of the more obvious include lots of damage from an accident, high cost in repairs, increased cost of maintenance and repair, inefficiency, it has a lot of miles on it, it no longer meets your personal needs, and of course if your car simply doesn't start.
Whether you have a car with accident damage, transmission trouble, brake problems, a dead battery, or a bad engine, the Junk Car Medics is waiting for you. All you have to do is approve our quote and schedule a junk car removal in Huntsville.
Whether you're interested in buying a new car, just need to clear up some space in your garage, or want to skip driving altogether and rely on Huntsville mass transit system to get you from point A to B, having some extra money in your pocket can sure go a long way. Use it to put a down payment on a new ride, turn your garage into a nice studio, or simply to pay for bus and train fare.
What paperwork do I need to sell my junk car in Huntsville, AL?
You will need your vehicle registration and/or your car title. If you don't have these, you can obtain them from your local DMV office. Be prepared to pay a small fee.
Do I have to bring the junk car to you?
No. We offer free and affordable junk car removal services for customers in the Huntsville area. Our tow truck drivers will come to your home and remove the junk car for you.
What do I do with the license plates?
You should turn them into your local DMV office.
Although parting ways with your old car is bittersweet, Junk Car Medics can help to ease your pain. Contact us today and we'll make you an offer on your junk car in Huntsville, AL.
We Pay Cash for Junk Cars in Madison County and Near You
In addition to Huntsville, Junk Car Medics pays cash for junk cars in Birmingham, cash for junk cars in Tuscaloosa, cash for junk cars in Alabama, and all of Madison County.
---
We also buy junk cars in nearby cities such as: Ardmore, Athens, Brownsboro, East Limestone, Elkmont, Gurley, Harvest, Hazel Green, Madison, Meridianville, Monrovia, Moores Mill, New Hope, New Market, Owens Cross Roads, Redstone Arsenal, Toney, and Triana.
We buy cars in the following zip codes in Huntsville: 35649, 35671, 35741, 35748, 35749, 35754, 35756, 35757, 35758, 35762, 35763, 35773, 35801, 35802, 35803, 35804, 35805, 35806, 35807, 35808, 35810, 35811, 35812, 35813, 35814, 35815, 35816, 35824, 35893, 35894, 35895, 35896, 35897, 35899.