Cash for Junk Cars in New Haven, CT: $100-$5,000+
Get your best offer to sell your junk car for cash in New Haven, CT to top-rated junk car buyers nearby.
Get a fast offer with our best price now:
We Buy Junk Cars for Cash in New Haven
Why would someone want to buy your junk car? Well, because we're interested in the car after it's no longer useful to you. So, cars that have a ton of mechanical problems and engine trouble are costly for you to own but are of value to us. We buy junk cars in New Haven and sort through working parts and recyclable materials which can be cleaned, refurbished, and reused. There is a reason we are considered the best junk car buyers in New Haven.
JunkCarMedics.com knows a lot about cars and their value. We will not underestimate the value of your car and will instead offer you the highest amount possible for your junk car. All it takes is a brief moment of your time to answer questions about your junk car. If all pans out, we offer you a quote based on vehicle and industry information. We'll then schedule to have the junk car removed from your New Haven, CT home within 24 hours of your call.
Contact Junk Car Medics and provide information such as vehicle make, model, year, and condition. Receive a quote on your junk car. Accept the offer and schedule an appointment for junk car removal. Empty your junk car out to ensure you haven't left anything personal behind. Make sure you can be there on the scheduled day of removal to receive your payment. Transfer ownership to the Junk Car Medics by signing your vehicle title.
Junk Car Medics New Haven
New Haven, CT 06507
(855) 587-0227
Calling Hours:
Call For Quote 24/7
Business Hours:
Mon-Fri: 8 am – 7 pm
Sat: 8 am – 2 pm
Sun: Closed
Top rated junk car buyers.
How to Sell Junk Cars in
New Haven, CT
Sell junk cars in New Haven, CT with our quick, easy, painless process. Get up to $300, $500, even $1,500 cash for junk cars, old cars, damaged cars, and used cars.
Here's how it works:
Step 1: Get an Instant Offer Online or by Phone
We'll ask you a few basic questions about your car's condition, mileage, and whether you have the title.  It's a quick process that'll take less than 2 minutes to complete, and you'll get a fair market offer to junk your car.
Step 2: Accept Your Offer and Make Arrangements
After you accept your offer a representative will contact you to make arrangements for the removal of your junk car.  Towing and removal are free of charge.
Step 3: Get Paid More For Using Junk Car Medics in
New Haven
Upon pick up, sign over the title, hand over the keys, and you'll get paid on the spot with a check for your car.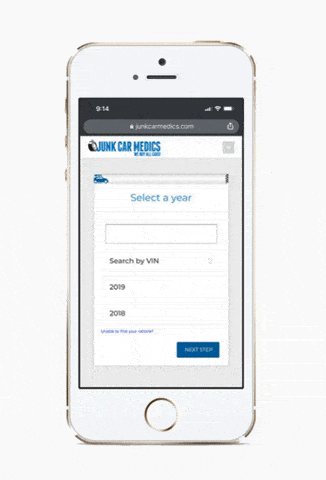 Why Junk Your Car to Junk Car Medics?
Jon S. - Junk Car Medics Customer
I was trying to get rid of my 2008 GMC 1500 that needed a new transmission. Out of 8 different company's not only was there online quote fast and simple but they offered the best and highest price. When accepting the offer they made it easy with no complications. I scheduled my appointment and the driver came by the next day to remove it and pay me. If you are trying to get rid of your junk car they are the ones I recommend!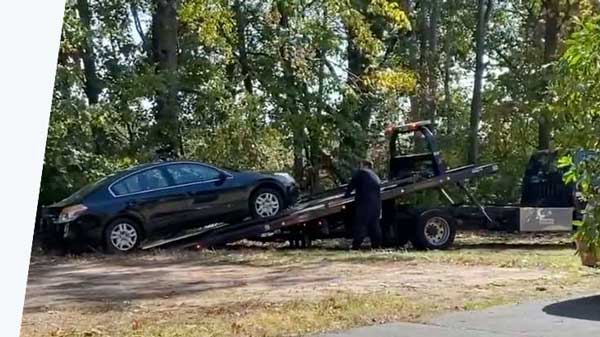 Recent Junk Car Offers in
New Haven, CT
2012 Nissan Sentra

06511
$470
12-29-2022
2004 Volvo XC70

06511
$550
11-24-2021
2012 Nissan Sentra

06511
$470
12-29-2022
2017 Hyundai Accent

06511
$265
06-16-2021
2012 Chevrolet Cruze

06511
$280
10-01-2021
1997 Dodge Intrepid

06511
$470
10-06-2021
2010 Hyundai Elantra

06511
$690
06-01-2021
2006 Toyota Prius

06511
$1205
08-16-2022
2008 Mini Cooper

06511
$1060
04-27-2021
2013 Dodge Durango

06511
$2405
06-28-2021
2001 Dodge Dakota

06511
$555
08-13-2021
2007 Audi A4

06511
$570
08-03-2021
2005 Acura MDX

06511
$280
08-23-2021
1999 Buick Century

06511
$470
06-29-2021
2005 Chevrolet Malibu

06511
$505
08-26-2021
New Haven, CT March 22, 2023
Junk Car Prices and Resources for
New Haven, CT
Top 7 Used Cars in
New Haven, CT
Coming soon
Top 7 Junk Cars in
New Haven, CT
Coming soon
Did you know that it costs an average of almost $9,000 per year to own a car? This includes car payments, fuel, maintenance, repairs, depreciation, and insurance. When you add to this the fact that you have a junk car, this annual number can multiply fast. Unless you've got money to blow and an emotional connection to the car, shelling out almost $9,000 per year or more is pretty steep for a car that's on its last leg.
If you've reached the point that owning a junk car in New Haven, CT has you stressed out, it's time to consider selling it. As you can see from the figure above, every year that you keep the car is thousands of dollars going down the drain. You can essentially save yourself and save money by selling your junk car in New Haven, CT. Junk car buyers like us at Junk Car Medics are willing to pay you well for your clunker. By selling your junk car to us you can put a few hundred or even thousand dollars in your pocket to use however you'd like.
Easy to Sell Your Junk Car in New Haven, CT
Selling your junk car to the Junk Car Medics is a piece of cake. You don't have to worry about making an ad or selling us on the perks of your junk car. You won't have to wait weeks to see if we're interested in buying. You don't have to schedule a test drive or negotiate a price.
This entire process can take about 24 hours to complete which is a lot faster than any other method you might have tried to sell your junk car. Our offers are fair and our services are fast, friendly, and cost effective so give Junk Car Medics a call for your free quote.
I don't have a title. What other document will you accept to sell my junk car in New Haven?
We will accept your vehicle registration or bill of sale. If you don't have either of these you can always check with the Connecticut Division of Motor Vehicles to request a duplicate.
How much will it cost to remove my junk car in New Haven, CT?
Absolutely nothing. Junk Car Medics operates their own fleet of tow trucks meaning we can provide our customers with free removal services.
How do I get paid for my junk car in New Haven, CT?
All you have to do to be paid is be there on the day of the scheduled removal. You will sign over ownership to us and our driver will give you your payment.
For more on how to best sell your junk car in New Haven, give the Junk Car Medics a call.
---
We buy cars in the following zip codes in New Haven: 06501, 06502, 06503, 06504, 06505, 06506, 06507, 06508, 06509, 06510, 06511, 06512, 06513, 06515, 06519, 06520, 06521, 06530, 06531, 06532, 06533, 06534, 06535, 06536, 06537, 06538, 06540.
We service all surrounding cities including West Haven, East Haven, Woodbridge, Orange, Branford, Hamden, North Haven, Ansonia, Derby, North Branford, Shelton, Milford, Seymour, Guilford, Oxford.