We Buy Junk Cars for Cash in Dallas, TX
Sell Your Car in Dallas, TX
For The Best Price
Fast, simple, pain-free way to get cash for cars
Get a fast offer with our best price now:
The Best Cash for Cars Buyer Dallas Offers
How Junk Car Medics Works
Junk Car Medics makes getting the best price in cash for cars in Dallas, TX fast, simple, and painless without hassle.
Get up to $500 cash for junk cars and up to $5,000 cash for used cars.
How We Buy Cars & Junk Cars in Dallas, TX
1. Tell Us About Your Car

Answer basic questions about your vehicle online or by phone.  Simple.

2. Get Your Price Instantly

Get an instant offer with the best price for your vehicle. Fast.

3. Get Paid

Schedule removal and get paid on the spot for your car! Painless.
Jon S. - Junk Car Medics Customer
I was trying to get rid of my 2008 GMC 1500 that needed a new transmission. Out of 8 different company's not only was there online quote fast and simple but they offered the best and highest price. When accepting the offer they made it easy with no complications. I scheduled my appointment and the driver came by the next day to remove it and pay me. If you are trying to get rid of your junk car they are the ones I recommend!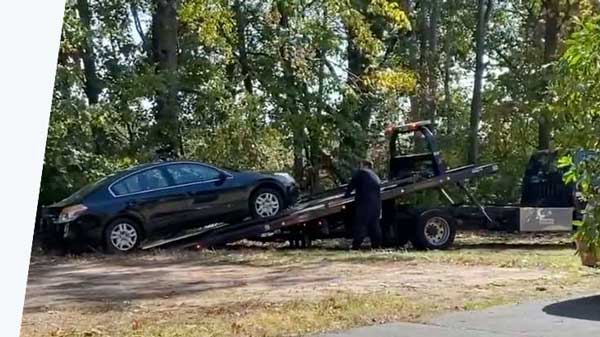 How much money you will get to junk a car can vary based on the vehicle and goes up and down but you can expect about $200 - $500 cash for your junk car.
Factors that help determine the price of your vehicle include the vehicle condition, completeness, damage, and weight.
Our car buying service purchases used cars, totaled cars, damaged cars, junk cars, clunkers, cars with mechanical problems, old cars, and end of life vehicles.  We buy all cars.
To get an offer you will need to answer a few questions about the condition of your vehicle as well as a current odometer reading.  Having the VIN will speed things up.
To sell your car you will need the title and keys.  If either of both of those are missing please call us for assistance.
It depends on your vehicle and the demand for its parts. Current junk car prices range between $150 - $550 on average in Dallas.  Get an instant, no-hassle offer to see what your car is worth.
Used Car & Scrap Car Prices and Resources in Dallas
Top 7 Used Cars in Dallas, TX
Audi A4 - $1,721.00
BMW 1-Series - $1,785.00
Ford Escape - $1,240.00
Toyota RAV4 - $1,740.00
Chevrolet Cruze - $640.00
Volkswagen Jetta - $656.25
Hyundai Elantra - $982.50
Top 7 Junk Cars in Dallas, TX
Cadillac CTS - $220.00
Volkswagen Passat - $235.00
Lexus SC - $225.00
Ford Mustang - $240.00
Mazda 3 - $210.00
Buick Rendezvous - $210.00
Cadillac DeVille - $190.00
Sell Your Junk Car to Dallas, the #1 Cash for Cars Service
Dallas is a beautiful place to live, and there are many benefits to living in this fantastic community. If you want to be involved in a tight-knit community and know your neighbors and surroundings, this is the city for you. 
There are outstanding schools, fewer taxes, and it's safe and modern. Who wouldn't want to live in Texas? It is one of those places that many people are looking to because it is such a booming city with many unique areas to live in. 
Dallas, Texas is a vast city, and you will need to figure out ways to get around. Sure there are busses, subways, and taxis, but you will want to learn how to get around on your own. You won't need a vehicle for snow or any heavy-duty weather but one that can go long distances and withstand traffic. 
If this doesn't sound like your car, you may need an upgrade and that can be intimidating to think about. Going to a dealership is such a hassle, and it always feels like you're being taken advantage of. You may be thinking there is no easy way to get rid of your car, but that isn't true. 
Junk Car Medics are dedicated to taking your old car off your hands, whether it's new, beat up, or not even running. We buy cars in any condition and recycle what we can. We are a part of the Automotive Recyclers Association as well as the local state Automotive Recycling Association. 
You don't have to turn to Craigslist and receive unfair offers, and you don't have to deal with a car dealership. We are the easiest and most convenient solution if you are in the Dallas, Texas area.  
We will walk you through straightforward steps to get the most accurate quote for your car. We look at the make, the model, and the condition to determine the best price for you. We want you to feel happy with the price and ensure you're getting the best deal. 
What could you do with a few extra dollars? You could invest in a car that can keep up with Dallas, Texas! Or use it on a night out to see live music. Whatever it is you want to do with that extra money, it is yours to keep. 
This is a no-mess solution to get your old junker off your property, throw some extra money your way, and keep up with a fast-growing city. You deserve more fun, less stress, and we can easily do that for you. 
So, what are you waiting for? Give us a call to remove that old car and get a new one to explore your beloved city!
Junk Car Medics in Dallas, TX
Junk Car Medics
Dallas, TX 75043
1-855-437-9728
Online Offers: All Day Every Day
Office Hours: Mon - Fri 9am - 6pm.
hello @ junkcarmedics.com
We cover all of Dallas as well as some of the surrounding communities, including Richardson, Garland, Mesquite, Lancaster, DeSoto, Arlington, Irving, Farmers Branch, Carrolton, and Plano. This includes and is not limited to the zip codes of 75201, 75202, 75203, 75204, 75206, 75207, 75208, 75210, 75214, 75219, 75223, and 75226.