Cash for Junk Cars in Pembroke Pines, FL: $100-$5,000+
Get your best offer to sell your junk car for cash in Pembroke Pines, FL to top-rated junk car buyers nearby.
Get a fast offer with our best price now:
We Buy Junk Cars for Cash in Pembroke Pines
Are you looking for a legitimate junk car buyer in Pembroke Pines? Well, search no further as the Junk Car Medics is a company that will get the job done hassle-free. There are no tricks up our sleeves. Our customer-friendly services and high-value quotes allow us to stand out from the competition. We buy junk cars in Pembroke Pines and are your one stop shop for getting rid of any kind of car, truck, or SUV that you no longer want.
Junk Car Medics has years of experience in the auto salvage industry. Our experience allows us to act quickly to your requests in getting your junk car removed in Pembroke Pines, FL. A few moments of your time to get the process started and within 24 hours you could be a few hundred dollars richer.
No waiting for a check to clear the bank. No worrying about being quoted one price and paid another. No figuring out how you're going to get your junk car towed. Junk Car Medics provide a straightforward method for getting your wrecked, damaged, old, junk car sold and off your property as quickly as possible.
Junk Car Medics Pembroke Pines
Pembroke Pines, FL 33026
(855) 587-0227
Calling Hours:
Call For Quote 24/7
Business Hours:
Mon-Fri: 8 am – 7 pm
Sat: 8 am – 2 pm
Sun: Closed
Top rated junk car buyers.
How to Sell Junk Cars in
Pembroke Pines, FL
Sell junk cars in Pembroke Pines, FL with our quick, easy, painless process. Get up to $300, $500, even $1,500 cash for junk cars, old cars, damaged cars, and used cars.
Here's how it works:
Step 1: Get an Instant Offer Online or by Phone
We'll ask you a few basic questions about your car's condition, mileage, and whether you have the title.  It's a quick process that'll take less than 2 minutes to complete, and you'll get a fair market offer to junk your car.
Step 2: Accept Your Offer and Make Arrangements
After you accept your offer a representative will contact you to make arrangements for the removal of your junk car.  Towing and removal are free of charge.
Step 3: Get Paid More For Using Junk Car Medics in
Pembroke Pines
Upon pick up, sign over the title, hand over the keys, and you'll get paid on the spot with a check for your car.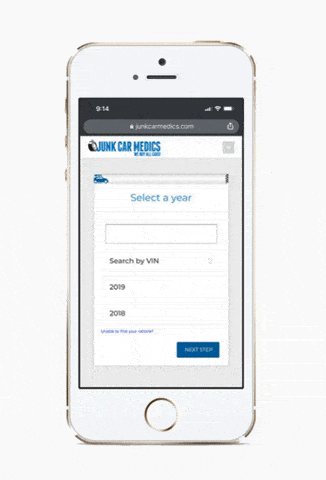 Why Junk Your Car to Junk Car Medics?
Jon S. - Junk Car Medics Customer
I was trying to get rid of my 2008 GMC 1500 that needed a new transmission. Out of 8 different company's not only was there online quote fast and simple but they offered the best and highest price. When accepting the offer they made it easy with no complications. I scheduled my appointment and the driver came by the next day to remove it and pay me. If you are trying to get rid of your junk car they are the ones I recommend!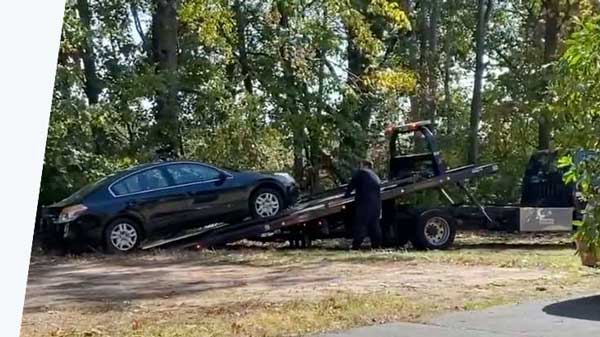 Recent Junk Car Offers in
Pembroke Pines, FL
2007 BMW 3-Series

33024
$560
06-01-2023
2001 Honda Accord

33025
$560
05-27-2023
2009 Infiniti G Sedan

33023
$535
05-26-2023
2013 Hyundai Elantra

33029
$1010
05-13-2023
Pembroke Pines, FL [datetoday]
Junk Car Prices and Resources for
Pembroke Pines, FL
Top 7 Used Cars in
Pembroke Pines, FL
Coming soon
Top 7 Junk Cars in
Pembroke Pines, FL
Coming soon
To us, all junk cars have value. Every intricate part of a vehicle has the potential to be recycled and reconditioned to be reused saving the global economy millions each year and more importantly saving the environment. At Junk Car Medics, we know which parts of the car are most valuable. Our auto salvaging process allows us to effectively remove valuable parts and fluids while recycling precious metals like steel and aluminum.
The more recycled materials your junk car contains the more you could potentially get for selling your junk car in Pembroke Pines. We don't mind if the car has a salvage title, has been in an accident, has extensive fire or water damage, transmission problems, or a ton of mechanical issues. We don't even care if your junk car is not running because we'll come and get it.
We buy junk cars, trucks, vans, and SUVs all over Pembroke Pines. We are pleased to services neighborhoods like Center City, Sheridan, Flamingo Rd, N. Palm Ave, Taft St, Hollywood Blvd, and more. Just reach out to us and provide your address and we'll let you know if we service your neighborhood.
Choose the Hassle-Free Option for Selling Your Junk Car in Pembroke Pines, FL
Why go through all the trouble of pulling car parts, finding specialized vendors or interested buyers, and paying for your junk car to be towed when there are easier options out there? Unless you have a lot of time on your hands or happen to be a skilled mechanic, trying to junk your car in Pembroke Pines, FL on your own can be quite daunting. You could spend weeks, months, or longer trying to find buyers interested in used car parts and sometimes, not even get the payout you were hoping for.
JunkCarMedics.com provide a simpler solution that can be completed in just a day. If you have removed your personal belongings from the vehicle and obtained your vehicle title to transfer ownership of your junk car, you are ready to begin. By talking with one of our agents for ten minutes we can obtain the necessary information to provide you with a quote for your junk car. Should you agree to the offer, an appointment for junk car removal in Pembroke Pines, FL is scheduled. From there, all you have to do is be there to answer the door for our driver. They'll take care of the junk car and leave you with your payment.
How can I get my junk car sold in Pembroke Pines, FL in 24 hours?
You'll want to make sure you have all the paperwork ready including your vehicle's registration and title. If you don't have one, stop by your local DMV office before giving us a call. Having all your ducks in a row helps to speed the process up. If we have an opening for junk car removal within 24 hours, we'll pencil you in.
Do you buy junk trucks in Pembroke Pines, FL?
Yes, we do buy junk trucks. The process is the same as it would be for selling a junk car in Pembroke Pines, FL.
What do I do with the license plate?
You should turn them over to your local DMV office.
---
We buy cars in the following zip codes in Pembroke Pines: 33023, 33024, 33025, 33026, 33027, 33028, 33029, 33082, 33084, 33331, 33332.
We also purchase cars in surrounding areas including Miramar, Lake Lucerne, Norland, Ives Estates, Davie, Scott Lake, Carol City, Hollywood, Cooper City, Hallandale Beach, Ojus, Dania Beach, North Miami Beach, Aventura, Golden Glades.