We Buy Junk Cars For Cash in Tallahassee, Florida: Sell Any Condition
Get your best offer to sell your junk car for cash in Tallahassee, FL to top-rated junk car buyers nearby.
Get a fast offer with our best price now:
We Pay Cash for Cars in Tallahassee
Are you looking to get rid of that old vehicle that's been sitting in your driveway or taking up space in your garage? Don't go through the hassle of trying to sell it yourself. The Junk Car Medics will pay you top dollar! Why bother trying to tow it yourself through the city when we can come and haul it away for you for free! Let us save you from the headache of working with other auto recyclers when we are the best junk car buyers that Tallahassee has to offer. We won't shortchange you or try to scam you like some junk yards do. We'll give you a fair, honest quote and then we'll do all the hard work for you! We buy junk cars in Tallahassee and our top of the line service is what every resident deserves.
We know you're busy and your time is valuable. That's why we work with you to quickly reach a price and then remove your vehicle usually the same day! We can pick up your automobile from any location in the region including your home, place of employment, even from the side of the highway. Give one of our specialists a call 24 hours a day. We'll give you a quote and set up a time and location for your car removal.
Junk Car Medics Tallahassee
Tallahassee, FL 32301
(855) 587-0227
Calling Hours:
Call For Quote 24/7
Business Hours:
Mon-Fri: 8 am – 7 pm
Sat: 8 am – 2 pm
Sun: Closed
Top rated junk car buyers.
How to Sell Junk Cars in
Tallahassee, FL
Sell junk cars in Tallahassee, FL with our quick, easy, painless process. Get up to $300, $500, even $1,500 cash for junk cars, old cars, damaged cars, and used cars.
Here's how it works:
Step 1: Get an Instant Offer Online or by Phone
We'll ask you a few basic questions about your car's condition, mileage, and whether you have the title.  It's a quick process that'll take less than 2 minutes to complete, and you'll get a fair market offer to junk your car.
Step 2: Accept Your Offer and Make Arrangements
After you accept your offer a representative will contact you to make arrangements for the removal of your junk car.  Towing and removal are free of charge.
Step 3: Get Paid More For Using Junk Car Medics in
Tallahassee
Upon pick up, sign over the title, hand over the keys, and you'll get paid on the spot with a check for your car.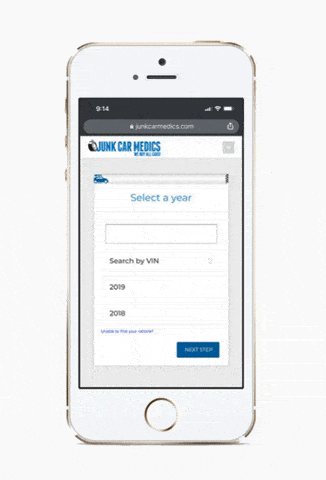 Why Junk Your Car to Junk Car Medics?
Jon S. - Junk Car Medics Customer
I was trying to get rid of my 2008 GMC 1500 that needed a new transmission. Out of 8 different company's not only was there online quote fast and simple but they offered the best and highest price. When accepting the offer they made it easy with no complications. I scheduled my appointment and the driver came by the next day to remove it and pay me. If you are trying to get rid of your junk car they are the ones I recommend!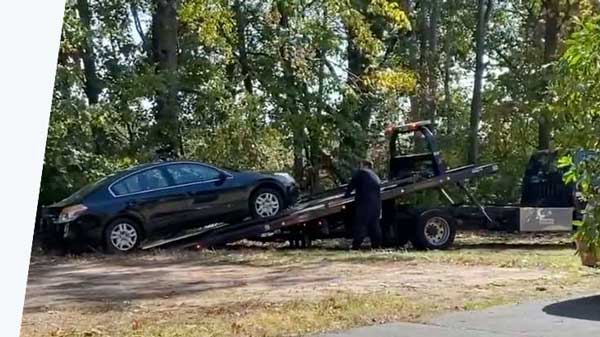 Recent Junk Car Offers in
Tallahassee, FL
2008 Toyota Yaris

Zip: 32301
Sale Price: $750
Date: 09-18-2023
2013 Volvo S-40

Zip: 32303
Sale Price: $755
Date: 06-29-2023
2012 Dodge Grand Caravan

Zip: 32303
Sale Price: $900
Date: 06-27-2023
2006 Honda Odyssey

Zip: 32308
Sale Price: $615
Date: 06-13-2023
2005 Nissan Xterra

Zip: 32301
Sale Price: $500
Date: 04-04-2023
2007 Dodge Grand Caravan

Zip: 32303
Sale Price: $65
Date: 01-07-2023
2015 Ford Fusion

Zip: 32309
Sale Price: $550
Date: 12-15-2022
2002 Jaguar X-type

Zip: 32304
Sale Price: $60
Date: 11-26-2022
2005 Toyota Prius

Zip: 32311
Sale Price: $745
Date: 09-18-2022
2001 Chevrolet Monte Carlo

Zip: 32302
Sale Price: $95
Date: 09-16-2022
2010 Dodge Nitro

Zip: 32303
Sale Price: $790
Date: 09-15-2022
2000 Gmc Yukon

Zip: 32312
Sale Price: $615
Date: 06-25-2022
2004 Hyundai Sonata

Zip: 32303
Sale Price: $640
Date: 05-16-2022
2003 Honda Accord

Zip: 32305
Sale Price: $635
Date: 03-17-2022
2003 Honda Accord

Zip: 32304
Sale Price: $535
Date: 03-14-2022
2006 Dodge Dakota

Zip: 32304
Sale Price: $735
Date: 02-25-2022
2013 Dodge AVENGER

Zip: 32304
Sale Price: $770
Date: 02-11-2022
2004 Honda Accord

Zip: 32303
Sale Price: $500
Date: 11-30-2021
2007 Infiniti M

Zip: 32303
Sale Price: $665
Date: 11-25-2021
2003 Ford F-150

Zip: 32308
Sale Price: $900
Date: 11-12-2021
2011 Chevrolet Equinox

Zip: 32304
Sale Price: $990
Date: 11-11-2021
Tallahassee, FL [datetoday]
Junk Car Prices and Resources for
Tallahassee, FL
Top 7 Used Cars in
Tallahassee, FL
Coming soon
Top 7 Junk Cars in
Tallahassee, FL
Coming soon
We buy vehicles of every year, make, and model in and around the Tallahassee, Florida region. Was your automobile damaged in an accident? Does it have fire or water damage? Do you own old cars and trucks that no longer run? Do you have a vehicle that you just don't want and it's in the way? Let us take it off your hands. Cars, trucks, vans, SUV's, and other clunkers running or not can be turned in for money!
From Lakeshore to Oak Ridge and Seminole Manor to Stoney Creek Crossing, we are your one-stop shop for your free car removal!
What paperwork do I need?
You will need the title of the car along with your registration. With these in hand, we'll get you through the process quickly so you can get back to the lake or watching the game on TV.
Do you buy cars without titles?
Yes in most cases, but it's always a good idea to call first to find out. If you do need to get a duplicate title you can contact the Tallahasee DMV.
Do I need to be with my car when you pick it up?
Yes, it's easiest when the owner is present, but if the owner can't be there, give us a call and we'll work with you to come up with a solution.
How long does the process take?
The process is simple and quick. The call only takes about 10 minutes! Then we'll come pick it up usually the same day! As always, we provide free towing and removal.
Do you provide a guarantee?
Absolutely! We guarantee top notch service! We're not satisfied until you are! Our knowledgeable customer service specialists are awaiting your call now!
---
We buy cars in all zip codes in Tallahassee including these popular ones: 32301, 32302, 32303, 32304, 32305, 32306, 32307, 32308, 32309, 32310, 32311, 32312, 32313, 32314, 32316, 32317, 32395, 32399.
We also purchase cars in all surrounding areas including Jacksonville, Tampa, Saint Petersburg, Orlando, Hialeah, Miami, Callaway, Springfield, Lynn Haven, Panama City, Lake City.