Cash for Junk Cars in Greensboro, NC: $100-$5,000
Get cash for junk cars in Greensboro, NC with free removal from top-rated junk car buyers that pay the most cash for cars.
Get your best offer to sell your car for cash in Greensboro now.
Junk Car Medics Cash for Junk Cars Service / North Carolina / Greensboro, NC Junk Car Buyers
We Buy Junk Cars in Greensboro for Cash
Junk Car Medics buys junk cars in Greensboro of all vehicle types and conditions for cash.
It may seem difficult and time-consuming to find a reputable firm to buy your used car. If your car doesn't look perfect, most people won't give it a second look. On the other hand, Junk Car Medics buys junk vehicles in Greensboro, NC, so you're covered there. Throughout Greensboro, NC, junkyards, auto auctions, and private individuals make up some of the top junk car purchasers, and Junk Car Medics work with all of them. Making local purchasers compete for a trashed automobile helps Junk Car Medics receive the highest possible price. There is no need to spend money on classified ads or squander time on potentially dangerous internet car classifieds. Contact us instead to learn how much your car is worth.
Greensboro, North Carolina residents sell a wide variety of vehicles, including those that have been in accidents, have mechanical issues, are ancient, or are simply unreliable. If you have old, broken-down cars lying around your house, you shouldn't waste time researching different companies because Junk Car Medics have over a thousand 5-star reviews online, have bought over 200,000 automobiles, and have paid out over $55 million.
Junk Car Medics is the place to go since they will handle everything for you and get you the most money for your junk car. In addition, if you have a junk automobile but nowhere to take it, you can find helpful information and resources here. Used automobiles that have reached the end of their useful lives should be delivered to auto recyclers. Among the characteristics that helps you decide whether or not your car is worth salvaging are the following listed below.
The engine, mirrors, tires, handles, and other components are all absent.
Your clunker has no reusable parts.
Your car has suffered severe damage as a result of a collision, a fire, or vandalism.
The vehicle lacks a title or registration record, thus it is impossible to track its history.
The average junk car in Greensboro:
is 18 years old (2004)
has 188,049 miles
has a value of $480.59
Here are some more stats on junk cars in Greensboro:
65% do not drive
45% do not start
64% have body damage
31.37% have no title
At Junk Car Medics we pay cash for cars in Greensboro in all conditions. We buy junk cars for cash - damaged, wrecked, totaled, old, scrap, clunkers and non-running cars in Greensboro.
The junk cars that we buy for cash in Greensboro include damaged cars, wrecked cars, totaled cars, old cars with high mileage, non-running cars, scrap cars, and clunker junkers.
Sell Your Junk Car for Cash in Greensboro in Any Condition
Find out how much your junk car is worth before you try to sell it for cash in Greensboro, NC. Rapid technical advancements are resulting in ever-improved automobiles. If your automobile has been in an accident, experienced catastrophic engine failure, or you simply no longer need it, finding reputable junk car buyers to handle the disposal of your vehicle is essential. Rebuilding your car is an alternative, but it might be costly and time intensive, making it a poor choice overall.
An automobile that cannot be driven and is not worth fixing is considered "junk." Some of their components may still be useful, although they are typically sold as scrap or parts due to their low market value. Instead of letting your automobile sit around for months or years, allowing the body to rust and the other parts to deteriorate, looking into some of the selling possibilities helps you make some extra money. Greensboro residents should seek junk buyers who have solid reputations and ethical business practices. Fortunately, the following examples listed below show that there are alternatives worth considering.
Junk car buyers
Auto salvage yards
Metal scrap yards
Private buyers
Junk Car Medics
Phone Number: +1-855-587-0227
---
Hours
Monday - Friday: 8am - 5pm et.
Saturday: 8am - 3pm et.
Sunday: Closed
---
24/7 Junk Car Quotes Available Online
Add a header to begin generating the table of contents
How to Junk a Car in Greensboro in 4 Simple Steps
Steps to scrap a car in Greensboro in 4 easy steps:
Step 1: Call us at 1-855-585-0777 or get offer online
Step 2: Accept the best junk car offer in Greensboro
Step 3: Schedule junk car removal in Greensboro
Step 4: Get paid cash upon pickup of the junk car.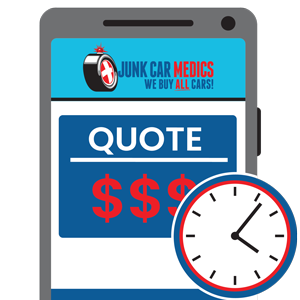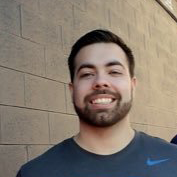 First Time Selling a Junk Car?
I've put together a guide on how to sell a junk car. Let me walk you through the steps of selling a junk car.  
Why Junk Car Medics in

Greensboro
Here's 6 reasons to choose Junk Car Medics as your top choice to get cash for cars and junk cars in Greensboro.
Your Best Junk Car Offer

Get your best offer to junk a car for cash in Greensboro from the best junk car buyers.

Step by Step Process to Junk Cars

Get an offer, accept it, and be walked through the entire process to junk cars in Greensboro.

Free Towing and Removal

Junk Car Medics has no additional charge for junk car removal in Greensboro. 
Helpful Concierge Service

Junking a car in Greensboro should be fast, easy, and pain-free. Our team helps assure it.

100% Free to You

Selling a junk car in Greensboro with Junk Car Medics is a completely free process for you.

100's of Raving Fans

We've earned the reputation as the best junk car buyer in Greensboro for good reason.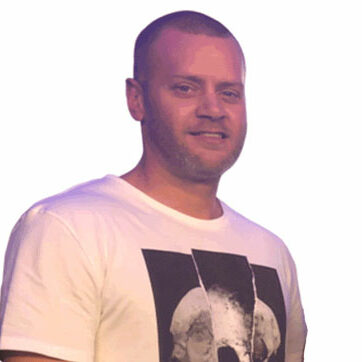 Why Choose Junk Car Medics in Greensboro?
Junk Car Medics is a fast, simple, and painless way to junk cars for cash in Greensboro. I invite you to get an offer to junk your car in Greensboro and put our service against anyone!
Todd Bialaszewski - Junk Car Medics
Sell Your Junk Car for Cash in Greensboro
Who buys junk cars in Greensboro?
Listed below are seven companies that buy junk cars in Greensboro, NC.
Junk Car Medics (best overall)
Greensboro Cash for Junk Cars
Preacher Man and Sons Towing
The Clunker Junker
Wheelzy
Jrop
Cash Auto Salvage
Us Junk Cars
When you least expect it, associating with dishonest people could come back to haunt you. Searching for places that purchase junk cars in Greensboro, NC will save you time and effort, as you won't have to deal with any sketchy or unlicensed car buyers. It's in your best interest to contact multiple junkyards and request quotes from them before settling on an offer. Tell the company what model of junk car you have, accept their offer, set up a time for them to pick it up, and they will pay you.
How to choose a junk car buyer in Greensboro?
1. Abandoned car – The owner abandoned the vehicle at a rest stop. These vehicles are an eyesore and a safety hazard if left on the road. Abandoned automobiles lower property values, thus reporting them to the state lets them find out why they were left there, and if they weren't involved in any crime, they get sold to junk car buyers in Greensboro, North Carolina.
2. Junk car quote – In this case, "estimated amount" refers to the predicted sum of money you will receive from auto salvage yards. Most purchasers base the costs on the vehicle's status and whether it is substantially shattered, inoperable, or abandoned.
You could be in a hurry to find someone to buy your junk car, but it's important to take the time to learn about your many possibilities. If you want to walk away with as much money as possible from this transaction, it's in your best interest to arm yourself with as much information as possible. When looking for a buyer for your junk car, keep in mind the following criteria that are listed below.
Search for a licensed and certified junk car buyer in Greensboro, NC.
Look for a junk car buyer in Greensboro, NC with a good reputation.
Ensure the company offers you great quotes.
Work with a team that pays once the car moves from your compound.
Try to locate a trash auto buyer close to Greensboro, NC.
Ensure the company offers free towing and junk car removal services
Look for a company that has been there through the ups and downs of the junk auto removal market.
Pick auto salvage yards with helpful staff who are available to answer your inquiries promptly via email, phone, or in person.
Work with professionals that handle the paperwork since it might be a tough process for you to comprehend.
Learn about your car's condition and value to avoid settling for a low offer.
It's in your best interest to compare offers from multiple junk auto purchasers in the hopes of finding a better one.
Visit the junk car buyer's website to learn about the procedure, verify the company's legitimacy, and get a sense of how they do business.
When you're picking up your item, you want to make sure the amount of money you get is the same as the quote you were given, without any attempts to lowball you. However, when you compare various providers, maintain awareness of your vehicle's state and market value. You should avoid the many trash auto purchasers who prey on sellers who know little about the value of their vehicles.
5 signs to determine when to junk your car in Greensboro, NC
There are a variety of telltale signals that might help you decide if it's time to get rid of your old car or if it can still be salvaged with some TLC. Listed below are some  Notable symptoms.
Dispose of your car if it has many missing parts.
No maintenance is necessary for a classic automobile. Don't bother fixing it; take it to a junkyard.
Consider junking a car that is below your car's current value.
If your family is getting bigger, you will need a bigger car.
Rusted vehicles are hazardous to both drivers and the environment, and should be removed from the roads immediately.
What is the best junk car buyer in Greensboro?
The top company that buys trash cars in Greensboro, NC is called Junk Car Medics. To maximize the value of your junk car's sale in Greensboro, NC, Junk Car Medics coordinates with area scrap yards, tow companies, auto auctions, and buyers. Each junk car buyer is unique and will likely provide you with a unique offer for your vehicle. Companies may claim to be the best in Greensboro, NC because they want to buy your car for any purpose you choose, but knowing the going rate for scrap will give you more leverage in negotiations.
Do junkyards in Greensboro buy junk cars for cash?
Greensboro, North Carolina does have salvage and junk yards that buy old cars. Even so, it's best to call around to several junkyards to make sure. The finest prices for your junk automobile can be found in any suburb, and purchasers are eager to work with you.
Do wrecking yards in Greensboro buy cars for cash?
Auto recycling centers in Greensboro, NC can buy vehicles. It's important to get in touch with all of the local junkyards and inquire. These organizations make it possible to sell your automobile quickly and easily without even having to leave your house, by making you an offer that is both fair and guaranteed. Sometimes people aren't up-front about their payment policies, leaving you high and dry after the sale is done. If you want to prevent being scammed, tell the company that you can only accept payment in cash.
What is the best junkyard in Greensboro?
Listed below are the four best junkyards in Greensboro, NC.
Junk Car Medics – There is no better team to work with when disposing of your vehicle than them due to their ability to offer a painless process from start to finish. Furthermore, the company buys cars for cash, thus avoiding inconveniences, especially for a person needing quick cash.
PULL-A-PART
AAA Auto Salvage
Carolina Wrecking Company
Reading online customer reviews is the best approach to deciding whether or not to work with a particular car scrapper. Everybody who has dealt with a reliable buyer in the past attests to their professionalism and politeness. This company is committed to doing business legally in Greensboro and has taken the necessary steps to do so. These junk car companies need to be members of legitimate, long-standing organizations that deal specifically with junk vehicle disposal. If you're looking for the top junkyards in Greensboro, North Carolina, you shouldn't focus on finding a dependable crew, but on choosing one that's quick, secure, and easy to get there as well.
What are scrap car prices near me in Greensboro?
The current average scrap car price in Greensboro is $481.
The most wanted junk car in Greensboro is the 1998 Ford Explorer averaging $390 cash for scrap cars. Remember that scrap car prices in Greensboro fluctuate depending on several factors, so it is important to get an accurate quote from Junk Car Medics at the time of selling your junk car.
Average Junk Car Price
$
in Greensboro
Average Prices For Top 10 Junk Cars in Greensboro
Here are the 10 most popular junk cars in Greensboro:
1998 Ford Explorer - $390.00
2010 Buick LaCrosse - $95.00
1992 Ford Explorer - $302.50
2010 Audi A4 - $770.00
2001 Honda Odyssey - $277.50
2011 Nissan Maxima - $240.00
2004 Ford Explorer - $305.00
2013 Nissan Sentra - $960.00
2006 Chevrolet Impala - $225.00
2006 Mercury Milan - $277.50
Greensboro Junk Cars With The Highest Values
Here are the top 10 valued junk cars in Greensboro
Hyundai Santa Fe - $4,235.00
Chevrolet Captiva Sport - $2,495.00
Lexus IS - $1,175.00
Mini Cooper - $1,155.00
Dodge Dart - $1,065.00
Nissan Sentra - $826.67
Audi A4 - $770.00
Toyota Camry - $675.00
Chevrolet Traverse - $670.00
Honda CR-V - $660.00
Remember that prices of junk cars fluctuate depending on several factors, it is important to get a quote from Junk Car Medics to get an accurate price for you junker in Greensboro.

What factors impact junk car values in Greensboro?
You'll find seven of the most influential aspects of a junk car's worth in North Carolina below.
The price of a junk car in North Carolina depends on factors such as the vehicle's year, make, and model.
The value of a car depends on its condition and whether or not it can be driven.
Its worth in North Carolina hinges on whether or not its valuable components are still intact and in demand.
The value is determined by how much scrap metal is in the vehicle.
The price of scrap metal in North Carolina is a major factor.
A title is necessary to prove ownership of a vehicle in North Carolina, but there are other options. However, in North Carolina, the value drops significantly if there is no title.
The location of your vehicle in Greensboro, NC.
The price that scrap metal dealers are willing to pay for your old car fluctuates daily with the market. It's important to note that different models and makes of automobiles command varying prices. This explains why cars like the Honda Civic, Nissan, Toyota Camry, and many others command such high prices at auction and why you won't find many of them in scrap yards. Even though a title is necessary for determining the value of a junk car in North Carolina, registration and a bill of sale can be used to prove ownership in Greensboro, NC. In Greensboro, North Carolina, however, the value drops dramatically without a title.
How do junk car prices in Greensboro compare to other cities?
The average junk car price in Greensboro is $481. The average junk car price in North Carolina is $528. Comparatively, the national average price of a junk car is $617. Therefore, Greensboro pays $47 less for junk cars than the North Carolina average and $136 less for junk cars than the national average.
Here are nearby cities that pay more for junk cars than Greensboro:
View recent junk car values in Greensboro
[shortcode]
Can I sell my junk car for $500 cash in Greensboro?
A junk car can be sold in Greensboro, NC for $500 cash. The elements affecting the value of junk cars cause their prices to be high.
You've probably found a wide range of charges and questionable businesses in your search for a junk car removal service in Greensboro, NC that pays $500 cash. In addition to the year, make, and model, the mileage plays a role in how much an automobile is worth to recyclers. For instance, due to a scarcity of components and parts, European junk automobiles are more valuable on the American market than domestically produced vehicles. As can be seen from any search for "sell my junk car for $500 in Greensboro, NC," a vehicle with high mileage fetches a lower price than one with little mileage. Mileage is an indicator that the car's components are likely to be in poor shape, and the company's willingness to pay $500 cash for junk automobiles is contingent on the vehicle's size. These rates will inevitably shift.
| | | | | | | |
| --- | --- | --- | --- | --- | --- | --- |
| Vehicle | ZipCode | Offer Date | Offer Price | Title | Mileage | Driveable? |
| 2012 Honda Fit | 27401 | 01-03-2023 | $970 | Clean | 125000 | No |
| 2007 Nissan Pathfinder | 27401 | 07-21-2022 | $575 | Clean | Unknown | No |
| 2000 Lexus RX 300 | 27403 | 01-16-2022 | $570 | Clean | 250000 | No |
| 2007 Mazda CX-7 | 27403 | 08-21-2021 | $500 | Clean | 150000 | No |
| 2006 Hyundai Sonata | 27403 | 09-29-2021 | $550 | None | 148000 | No |
| 2013 Nissan Sentra | 27403 | 06-22-2022 | $960 | Clean | 120000 | Yes |
| 2013 Nissan Sentra | 27403 | 06-22-2022 | $960 | Clean | 120000 | Yes |
| 2009 Audi A4 | 27403 | 04-03-2021 | $945 | Rebuilt | 120000 | No |
| 2011 Nissan Versa | 27404 | 09-08-2022 | $515 | Clean | 162000 | Yes |
| 2001 Honda Civic | 27405 | 05-14-2022 | $525 | Clean | 265000 | Yes |
| 2009 Dodge Journey | 27405 | 02-15-2022 | $630 | Clean | Unknown | Yes |
| 2005 Ford MUSTANG | 27405 | 08-18-2021 | $640 | Clean | Unknown | No |
| 2012 Dodge Avenger | 27405 | 02-10-2022 | $550 | Clean | 166000 | No |
| 2005 Ford MUSTANG | 27405 | 07-30-2021 | $720 | Clean | Unknown | No |
| 2002 Honda CR-V | 27405 | 05-13-2022 | $660 | Clean | 234000 | No |
How much Can You Sell Your Car For in Greensboro?
What do I need to sell my junk car in Greensboro?
One of the nicest parts of getting ready to sell trash vehicles in Greensboro, NC is that you may choose from a wide variety of options, including dealing with private purchasers and auto scrap yards. You can sell a car even if you don't have the title, but you should have it in your possession to show ownership. Models must be at least 10 years old, have a valid VIN (Vehicle Identification Number), and be lien-free to qualify. When you have a lien on your car, it means that you owe money to someone else and are therefore not the entire owner of the vehicle. To your relief, the following are several perfectly legal methods of selling said automobile.
Paying the lender: Getting rid of a car that still has a lien on it is against the law because it is theoretically the property of someone else. As a result of having repaid the loan, the lender will release the lien (together with any associated taxes or interest) and you will be able to obtain a new title in your name.
Sell the car privately: Given that the car is technically not yours, doing so may be difficult, but is nonetheless doable. However, this will only be successful if the proceeds from the sale of the trash car exceed the outstanding lien. Therefore, if you can pay off the debt you owe after selling your junk automobile in Greensboro, North Carolina, your lender may agree to the sale.
Scrapping your car with a mechanic lien: When a customer owes money to a mechanic for repairs but is unable to make the required payments, the mechanic may file a lien against the car. Mechanics will put a lien on your vehicle to claim partial ownership over it until they are paid in full for their services. If you pay the amount first, the technician will remove the lien from your automobile title within five business days, allowing you to sell it as junk.
It's worth noting that your clunkers have all the facts at their fingertips when you're ready to sell. Your vehicle's title, mileage, manufacturer, and engine condition are all part of this report. Take careful notes on the interior and exterior of the car, as this will aid in determining an approximate value.
How does Greensboro define a junk vehicle?
In Greensboro, North Carolina, a "junk car" is legally defined as any vehicle, regardless of age, that is so broken or defective that it cannot be driven legally on public highways. In addition to "junk," you may hear the terms "decrepit," "scrap," "junker," or "jalopy" when referring to old automobiles. Unless it has been severely damaged, totaled, abandoned, wrecked, ancient, or has mechanical problems, it is normally 15 years old. The North Carolina Department of Motor Vehicles defines junkers as cars that have been in an accident or sustained other damage, and the cost of repairs, both in terms of parts and labor, would surpass 75% of the vehicle's market value. These automobiles are a threat to society and should not be licensed or registered.
A junk car cannot be legally driven on public roads and has no value other than as a source of recycled parts. The vehicles in question may occasionally be operating without proper documentation. Most individuals have little choice except to keep them hidden away in garages, and others even get rid of them altogether to avoid scrutiny. After establishing the value of your junk car, a
What are the laws around junking a car in Greensboro?
Listed below are the four main laws for recycling cars in Greensboro, NC.
Buying vehicles for the sake of parts or scrap only – A business must follow the requirements of GS 20-61 if it intends to purchase a vehicle for the express purpose of dismantling and reselling its auto parts. This clause requires that the vehicle's title be discarded once it has been demolished.
GS 136-155 law – According to the document, the state and the transportation department are exempt from spending money to control auto recyclers.
136-142 Declaration of policy law- Despite the fact that they are legal enterprises, it is stated that auto salvage yards need to be regulated to ensure the public's health, safety, and convenience.
136-146 removing junk cars from illegal business – If the junkyard owner doesn't comply with the transportation department's request to remove particular vehicles within 30 days, the department's agents will break into the property and take them away.
The tightening of trash car rules in Greensboro, North Carolina, is causing worry among car lovers and weekend mechanics. Transport agents seizes your trash car if you don't follow the guidelines, which have been extensively defined by law enforcement.
What is the penalty for breaking the 20-61 Law in Greensboro, NC?
Anyone who purchases vehicles to resell their spare parts or scrap metal in violation of this legislation shall pay a minimum fine of at least $1,000, as stated on the website of the North Carolina General Assembly. Intentional violations of legislation or providing false information, such as saying the car would be demolished and used for scrap metal while it will be rebuilt, will result in a fine.
Can I get cash for junk cars with no title in Greensboro?
The answer is yes, you may sell your junk automobile without a title in Greensboro, NC. Many businesses will not buy a trashed automobile without the title, but there are a few that will. But you need to provide evidence that you won the car legitimately.
| | | |
| --- | --- | --- |
| Vehicle Titles | Percent | Value |
| Cash for Junk Cars With Title in Greensboro | 63% | $558.05 |
| Cash for Junk Cars With Rebuilt Title in Greensboro | 5.88% | $885.83 |
| Cash for Junk Cars With No Title in Greensboro | 31.37% | $249.69 |
Read more about junking a car with no title.
How to get a replacement title in Greensboro?
The vehicle's owner is responsible for submitting a title replacement request, supplying the required documentation, and paying the associated fee. You are required to show valid identification at the time of any in-person service.
Is it a requirement to notify the DMV when you junk a car in Greensboro?
To ensure proper documentation, the North Carolina Department of Motor Vehicles must be contacted whenever a vehicle is sold, junked, donated, or traded in Greensboro. Within 15-30 days of dropping off your trash automobile, you can reach out to them via their website or call their customer care line.
Can I store junk cars on my property in Greensboro?
If you don't want to get in trouble with the authorities in Greensboro, North Carolina, you should follow the restrictions that are in place, such as hiding your junk cars from public view. A person in Greensboro, North Carolina violates the law if they keep a trash car on their property and a neighbor may view it.
Can I sell my car for parts in Greensboro?
Yes. In Greensboro, North Carolina, if you know how to take out the usable components, you can sell the car for parts. Again, if you are a mechanic or know, selling a car for parts could be a great way to increase your earnings. You may sell an automobile for spare parts in four easy steps. The first step is to locate a place close by that sells auto components. The second step is to take apart the component and clean it. Third, have the buyer pay you in cash for the auto parts. Finally, have it hauled to a junkyard or metal recycling center to be sold as scrap. Here's everything you need to know to sell a car for parts.
Is it possible to junk a car with a lien in Greensboro?
In Greensboro, North Carolina, no, you cannot junk an automobile that has an outstanding lien. You can't legally own a car until you've paid off the loan. The finance firm retains ownership of the vehicle while you owe money on it. If you want to sell your junk car in Greensboro, North Carolina for cash, you'll need to clear up any outstanding debts. But there are methods to go about it, as detailed in the "what do I need to sell my junk car in Greensboro, NC" section.
Common Questions When Selling Junk Cars in Greensboro with
JUNK CAR
MEDICS
 Junk Car Medics buys cars in Greensboro, North Carolina, for cash. When it comes to buying junk vehicles for cash in Greensboro, NC, Junk Car Medics is the go-to option due to its reputation for offering the highest prices. At the time of pickup, sellers of junk cars will get payment in the form of a cheque that is guaranteed by the bank.
Unless otherwise agreed upon in advance, you will be given payment in full upon the removal of your junk car in Greensboro.
Throughout Greensboro and the rest of North Carolina, Junk Car Medics remove and dispose of junk vehicles at no cost to the customer. Listed below are the areas surrounding Greensboro, NC that are serviced by Junk Car Medics are.
Asheville
Charlotte
Raleigh
Durham
Winston-Salem
In some cases, you may no longer be able to drive safely after having used the same car for over ten years. When your car's value drops and it starts having trouble working, you shouldn't just ignore it. It should serve as a signal to locate nearby pick-up services and negotiate a fair price with the provider. Some consumers give up on finding a reliable junk car removal service because of how difficult and time-consuming the process can be. There is always a local company with the necessary permits to collect trash automobiles in the Greensboro, North Carolina area and the adjacent areas of Durham, Winston-Salem, and Raleigh.
Although it is possible to rubbish a car in Greensboro, NC without the title, we do not advise doing so. A replacement title can be obtained from the department of motor vehicles in your area. In most cases, getting a duplicate title will improve the worth of your junk automobile by $132.
The aforementioned seven factors are used by Junk Car Medics in their valuations of scrap vehicles. Online and over-the-phone quotes for junk vehicles in Greensboro, NC are generated with the help of Junk Car Medics' patented valuation methodology. Simply enter the car's information and its current state, and Junk Car Medics will give you an instantaneous quote. When calculating your quote, our technology takes into account the state of the market and the going rate for trash cars in Greensboro, NC right now.
Greensboro, North Carolina is home to Junk Car Medics, a car salvage business. The team at Junk Car Medics will acquire your wrecked vehicle and carefully dispose of the parts and metals. Selling your junk automobile to Junk Car Medics will get you the most money possible.
Everything to Know About The Junk Car Industry in Greensboro?
There are 8.9 million cars and trucks on North Carolina's roads, according to the Alliance for Automotive Innovation. In the range of 1-2% of all registered automobiles are thought to be total junk. The typical trash automobile in Greensboro, North Carolina has been driven for 12 years and has clocked in roughly 12,000 miles. In the US, scrap automobiles account for the highest rate of recycling. Greensboro, North Carolina must have a sizable junk car industry with all the cars on the road. In the future, every car will be considered obsolete and old. There is a sizable market for trash car recycling in Greensboro, NC due to the increasing demand for End of Life Vehicles (ELV) in the steel and automotive industries. Greensboro, NC is experiencing a surge in the demand for used auto components. Over 18 junk car buyers in North Carolina have received almost 5 stars from previous customers.
When to junk a car in Greensboro?
When a car stops running, you should dump it in Greensboro, North Carolina. Vehicles that are beyond repair or that you no longer feel comfortable driving should be considered junk.
Information about City of Greensboro and Junk Vehicles
Formerly known as Greensborough, Greensboro is now the county seat of Guilford County in North Carolina. It is the largest city in the Piedmont Triad metropolitan area and the third-most populous city in North Carolina (after Charlotte and Raleigh). It had 299,035 residents as of the 2020 census in the United States. This city is located in the Piedmont region of central North Carolina, and it serves as an interchange for three major interstate roads (Interstates 40, 85, and 73).
Designed around a courthouse square, Greensborough (spelled differently until 1895) replaced Guilford CourtHouse as the county seat in 1808. Since most people in the county at the time got around on horseback or foot, the county courts made sense to locate at the geographic center of the county.
The United States Office of Management and Budget revised the Greensboro-Winston-Salem-High Point metropolitan statistical region in 2003. Greensboro-High Point and Winston-Salem are now considered different metropolitan areas within the region. In 2010, 723,801 people were living in the Greensboro-High Point metro area. 1,599,477 people were living in the Piedmont Triad, which is the CSA that includes Greensboro, Winston-Salem, and High Point. It is hard to determine the accurate number of vehicles in Greensboro, but their junk vehicles range between 1-2%, making this industry a billion-dollar business.
How many junk cars are recycled a year in Greensboro?
Because of the sacredness of certain raw material products, nature has compelled humans to recycle materials for the vast majority of the world's existence. In contrast, with the advent of industrialization, manufacturing products like automobiles have become simpler, quicker, and more efficient than ever before. Since recycling technologies have developed in lockstep with the manufacturing sector, auto recycling has become a huge business in Greensboro, NC, and throughout the world. However, the annual volume of junk cars recycled in Greensboro, NC is unclear. Due to the inevitable depreciation of all automobiles, the precise quantity is quite big. Over 386,039 vehicles are recycled annually in North Carolina's cities, and over 12 million vehicles are recycled annually in the United States, according to a state website.
Does cash for clunkers exist in Greensboro?
There is no longer a cash for clunkers program in Greensboro, North Carolina. It was an old initiative to get unneeded vehicles off the road. The plan was to switch out all the cars in the parking lot for newer models that are better for the environment and produce fewer pollutants.
How does Greensboro vehicle recycling and disposal help the environment?
Greensboro, North Carolina, has a vehicle recycling program that benefits the environment by removing around two tons of carbon dioxide annually. It lessens the need for a power-hungry procedure, and the recycled metal may be used to create new automobile models instead of having to be mined. This method again lessens the amount of non-biodegradable garbage dumped in landfills, where it might leak out and pollute the groundwater and soil.
There are many positive outcomes for your property and the environment when you have junk cars removed by experts. You may safely remove dangerous metals from the environment by working with one of these companies because they are well-versed in the best practices for managing such substances. These businesses  deal with other potentially hazardous substances, such as brake fluid, antifreeze, mercury, and battery acid, which can poison the groundwater and ultimately affect the local ecosystem. The human population is vulnerable to the ill effects of these chemicals, which can cause respiratory, skin, and eye irritation.
Can I junk my RV, motorcycle, or bicycle in Greensboro?
Greensboro, North Carolina junk car removal services do not take recreational vehicles, bicycles, or motorcycles. For logistical reasons, junkyards can't process motorcycles, boats, campers, or bicycles. Seek out motorcycle salvages or individual purchasers online who may be interested in purchasing motorcycles as collectibles or to rebuild them if you're interested in this service.