Sell My Junk Acura Integra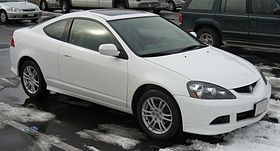 How Much Cash Will My Junk Acura Integra Get Me?
Sell your Acura Integra today without hassle, strain, or trouble. Junk Car Medics® are here to accommodate you by taking your new, used, junk or useless cars off your hands. All we do is buy cars from sun up to sun down. You can call us today and get an awesome price on your Integra that you probably never imagined you could receive. Here's why we are the absolute best option when you sell your car for cash:
All Cars Are Cherished
You never have to worry about us forsaking or denying your vehicle because of its age, manufacturer, cosmetic condition, or even its starting disposition. We take all vehicles with open arms because we believe that there is a purpose and a use for everything. Even non-running vehicles have parts that may be of some value and we consider that when we conduct our calculations. We will gladly consider your vehicle for purchase if you call us today. No is not an answer that many people hear when they call us for help.
Free Towing and Weight-Based Quotes
We eliminate the hassle aspect of the entire process by offering you free towing and quotes that are based on the weight of the vehicle. We take the Integra's weight, which is about 2529 pounds or some models. We take that and come up with a figure based on the current scrap metal prices. After that, we adjust the price according to the condition and other details like the mileage, age, and so forth. The result is that you get a decent price that will most likely exceed any expectations that you may have had when you first made contact.
No Waiting and No Games
Dealing with us is much more beneficial than using other methods of selling your car. The main reason is that you do not have to play games when you deal with us. You contact us with your information and then we give you a quote that contains the very best offer we can give you. You choose whether you want to accept that quote or not. If you decide to take the quote, we will come over, put money in your hand and take your vehicle away. You never have to guess whether we are going to show up or not, and you don't have to accept a lowball offer on a "trade-in." Additionally, our transaction will be much faster than one that may occur if you wait for someone to read a "for sale" sign and contact you.
Recent Offers Made for Acura Integra Cars:
1993 Acura Integra
Zip: 92509
Offer Price: $130
Offer Date: 05-18-2019
1995 Acura Integra
Zip: 92802
Offer Price: $285
Offer Date: 05-16-2019
1996 Acura Integra
Zip: 43229
Offer Price: $290
Offer Date: 05-15-2019
1994 Acura Integra
Zip: 98112
Offer Price: $60
Offer Date: 05-14-2019
1997 Acura Integra
Zip: 94565
Offer Price: $85
Offer Date: 05-14-2019
1991 Acura Integra
Zip: 33619
Offer Price: $190
Offer Date: 05-14-2019
1991 Acura Integra
Zip: 85033
Offer Price: $240
Offer Date: 05-13-2019
1999 Acura Integra
Zip: 20706
Offer Price: $140
Offer Date: 05-13-2019
1997 Acura Integra
Zip: 02210
Offer Price: $145
Offer Date: 05-11-2019
1990 Acura Integra
Zip: 94520
Offer Price: $50
Offer Date: 05-11-2019
1999 Acura Integra
Zip: 06108
Offer Price: $165
Offer Date: 05-10-2019
1995 Acura Integra
Zip: 94596
Offer Price: $210
Offer Date: 05-09-2019
1995 Acura Integra
Zip: 29801
Offer Price: $120
Offer Date: 05-08-2019
Let's Get It Done
Are you ready to sell your Acura Integra to someone who will buy it without hassle? Contact us as soon as possible to get the ball rolling. You can call us using one or two methods. You can call us by telephone at 855-437-9728, or you can complete a quote request online. We will get back at you with the best possible price and then you can let us know.
Call (855) 437-9728 or request a quote online to sell your Acura Integra.