Sell My Junk BMW 325i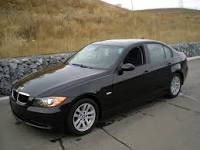 How Much Cash Will My Junk BMW 325i Get Me?
If your BMW is giving you trouble or has quit on you altogether, why not sell your BMW 325i through auto recycling with Junk Car Medics® and earn cash for your used car.
Let's face it.
As much as you love your BMW, it's going to take several years and potentially thousands in repairs before it's considered a classic. Why wait for that when your used vehicle could be worth thousands today? The average BMW 325I has a curb weight of about 3,200 pounds. With current steel prices, that could translate to over $300 just in the value of the scrap metal. Depending on the condition it is in and options your car is equipped with, the value of your dead car could be 10 times as much.
Bottom Line
Whether your car is still running or it's completely dead. Whether it's been used and abused or it's been well taken care of, we will not only buy your vehicle, we'll also come and tow it away at no cost to you.
We will send our experts to you and evaluate the condition of your vehicle. They will thoroughly examine the engine and transmission and other high value parts in order to provide a quick and accurate quotation. The condition of some key components could greatly increase the value of your junk car when in good condition. We will also check the bumpers, body parts and panels, interior seats and trim, and other components that may add significant value if your car is in good cosmetic shape. These are the things that most dealership appraisers would fail to consider in quoting an offer. Our goal is to find more value in your car and offer you the best possible price for your vehicle. After the evaluation of the major components, the age of your car, the overall condition, and the mileage have the biggest impact on your quote.
Even if your car is older or has significant damage and high mileage, we will consider the value points of your BMW fairly and accurately to get you the best price available. Unlike a dealership, where the primary concern is whether the car will sell on the used car lot, we consider the condition and equipment of your car for the major components and parts. This can quickly and easily translate to real money in your pocket. When you sell with us, you can expect a professional and secure transaction with a full understanding of the pricing you receive.
Selling your care with Junk Car Medics® is more reliable and quicker than placing an ad in the classifieds. It is also more secure than listing online and with Craigslist. Finally, we offer much more potential value than trading your care in with a dealership.
Recent Offers Made for BMW 325i Cars:
2002 Bmw 325i

Zip: 06515
Offer Price: $250
Offer Date: 07-15-2019
1995 Bmw 325i

Zip: 94590
Offer Price: $75
Offer Date: 07-14-2019
2002 Bmw 325i

Zip: 07504
Offer Price: $180
Offer Date: 07-14-2019
2002 Bmw 325i

Zip: 37764
Offer Price: $270
Offer Date: 07-14-2019
2002 Bmw 325i

Zip: 92507
Offer Price: $160
Offer Date: 07-08-2019
1995 Bmw 325i

Zip: 11743
Offer Price: $225
Offer Date: 07-05-2019
2002 BMW 325i

Zip: 95008
Offer Price: $245
Offer Date: 07-01-2019
1995 BMW 325i

Zip: 60014
Offer Price: $180
Offer Date: 06-25-2019
1995 Bmw 325i

Zip: 60142
Offer Price: $175
Offer Date: 06-24-2019
1994 Bmw 325i

Zip: 80903
Offer Price: $105
Offer Date: 06-18-2019
1995 Bmw 325i

Zip: 95361
Offer Price: $150
Offer Date: 06-15-2019
2002 Bmw 325i

Zip: 98498
Offer Price: $120
Offer Date: 06-12-2019
1994 BMW 325i

Zip: 98119
Offer Price: $10
Offer Date: 06-07-2019
1990 BMW 325i

Zip: 29801
Offer Price: $470
Offer Date: 05-26-2019
2002 Bmw 325I

Zip: 30331
Offer Price: $245
Offer Date: 05-23-2019
I Want to Sell My Car Online! How Do I Start?
If you have decided it's time to sell your BMW 325i, but don't want to be taken for a ride, Junk Car Medics® is the pain-free choice. When your car is either too old to find quality replacement parts or the damage is too extensive (and expensive) for repairs to make sense, we can provide you with a quick and secure way to earn cash. Call or visit us online to make an appointment with Junk Car Medics® today. We can provide you an estimate over the phone and schedule an appointment when it's convenient for you. Let us trade that headache in your garage for cash today. The value of your vehicle will only decrease the longer you wait, so don't delay. Give us a call.
Call (855) 437-9728 or request a quote online to sell your BMW 325i.