Sell My Junk Cadillac DeVille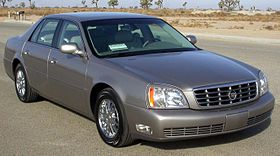 How Much Cash Will My Junk Cadillac DeVille Get Me?
Sell Your Cadillac DeVille today without any hassle or strain. You deserve to get a significant amount of cash for such a classic vehicle as the DeVille. Junk Car Medics is an organization that works hard to put cash in your hands for the cars that you no longer need in your yard. Call us before any other company if you are trying to get a fair offer for your DeVille. We take cars is in any condition including running and non-running condition. Furthermore, we'll provide you with completely free removal of such cars. Our goal is to make the sales process easy and enjoyable for you.
Your DeVille Holds Much Weight
People consider us as the oddball buyers because we use a different valuation system than mostly everyone else does. Instead of basing our offer on the make or year of your car, we use the current scrap metal prices. After we examine the weight of your car against the current prices, we will then evaluate the other factors that are involved like the condition age and mileage. The average DeVille weighs between 4,100–4,400 pounds.
Come to Us First and Waste no Time
Avoid long waits and frustration by contacting us before you do anything else. You will not have to wait for weeks or months to hear from us like you will if you choose to use classifieds and sale sign options. You will not have to wonder about our reliability. If you call us and accept the offer we extend, we will come to you and purchase your vehicle. The entire process is quite simple that way.
Recent Offers Made for Cadillac Deville Cars:
2003 Cadillac deville
Zip: 07017
Offer Price: $245
Offer Date: 09-22-2018
1996 Cadillac Deville
Zip: 53206
Offer Price: $300
Offer Date: 09-22-2018
1998 Cadillac DeVille
Zip: 14208
Offer Price: $50
Offer Date: 09-22-2018
1993 Cadillac DeVille
Zip: 85029
Offer Price: $155
Offer Date: 09-22-2018
1978 Cadillac DeVille
Zip: 77026
Offer Price: $120
Offer Date: 09-22-2018
2004 Cadillac DeVille
Zip: 48206
Offer Price: $295
Offer Date: 09-22-2018
1995 Cadillac DeVille
Zip: 30135
Offer Price: $150
Offer Date: 09-21-2018
2002 Cadillac DeVille
Zip: 36610
Offer Price: $230
Offer Date: 09-21-2018
2003 Cadillac Deville
Zip: 20746
Offer Price: $115
Offer Date: 09-21-2018
1999 Cadillac DeVille
Zip: 37814
Offer Price: $50
Offer Date: 09-21-2018
1978 Cadillac DeVille
Zip: 77026
Offer Price: $120
Offer Date: 09-21-2018
2000 Cadillac Deville
Zip: 32405
Offer Price: $125
Offer Date: 09-20-2018
Let's Get Started Immediately
Call us immediately at 855-437-9728. Another option that we provide to you is the option to use an online quote tool. All you have to do is enter your information into the tool and you can kick-start the process. We are waiting to hear from you. Let's get the ball rolling so you can sell your Cadillac DeVille today.
Call (855) 437-9728 or request a quote online to sell your Cadillac DeVille.